Unlocking tomorrow's potential today
We manage innovation and economic development interventions to deliver prosperity and growth to developing economies

Jebreel Haj Salah from Palestine, a nature enthusiast, has for long advocated the importance of green solutions in agriculture.

For years, Qusai, 29, had struggled to find a stable job due to his disability. Nevertheless, he did not despair and continued trying with unwavering faith and determination.

Human well-being is critically dependent on the Earth's natural systems. Despite exponential economic, social, and technological advances seen in the past decade, environmental damage continues to spiral downwards, posing a serious and almost-inevitable threat to human prosperity.

In today's world, digital transformation is not solely exclusive to the private sector. It is just as well key in transforming governments and public sector institutions.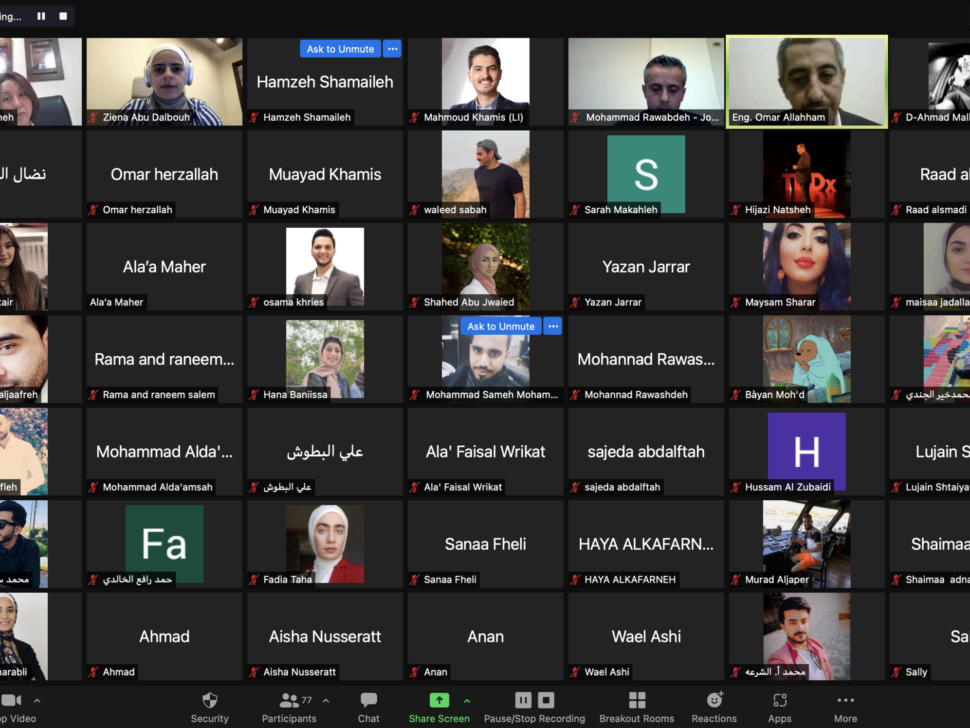 The virtual hackathon, from 19 – 21 August, brought together Jordanian young entrepreneurs and representatives from three ministries to connect and collaborate on finding innovative solutions for three different challenges faced by the Jordanian government.
As part of our Idea Bank project, the hackathon aimed at advancing the country's digital transformation agenda and fostering partnership between governmental institutions and young, budding entrepreneurs in Jordan.
During the hackathon, each ministry introduced and explained its predefined major challenge.