Unlocking tomorrow's potential today
We manage innovation and economic development interventions to deliver prosperity and growth to developing economies

With rising temperatures, loss of biodiversity, tragic floods, intense storms, and record heat waves, our planet is undoubtedly in critical peril. Fortunately, there is hope for a better future so long as we raise awareness and take collective urgent action…

In Jordan, unemployment continues to persist to this day, affecting millions of families all over the country. Specifically, women and youth are the most vulnerable groups, characterised by disproportionately high rates. Nouseibah, 27…

Sustainable travel – responsible experience with consideration to local communities and the natural environment – should be the only way we travel. In Jordan, and other developing economies, sustainable travel has an unrivalled power…

Jebreel Haj Salah from Palestine, a nature enthusiast, has for long advocated the importance of green solutions in agriculture. What upsets him most is the problem of products expiring early. "It is not only costly but also generates a lot of food…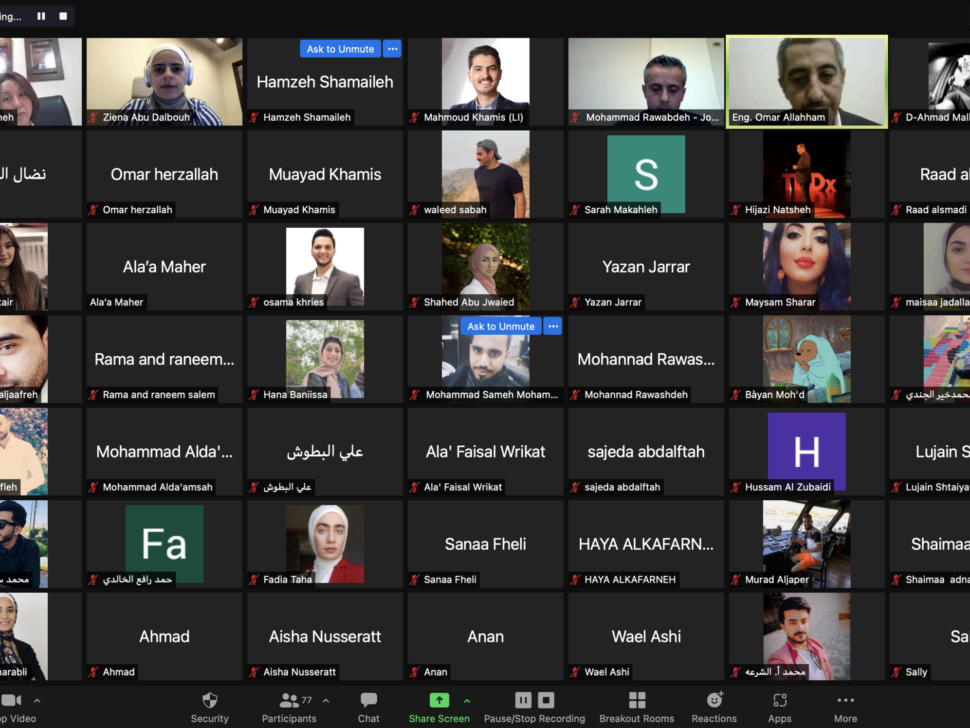 The virtual hackathon, from 19 – 21 August, brought together Jordanian young entrepreneurs and representatives from three ministries to connect and collaborate on finding innovative solutions for three different challenges faced by the Jordanian government.
As part of our Idea Bank project, the hackathon aimed at advancing the country's digital transformation agenda and fostering partnership between governmental institutions and young, budding entrepreneurs in Jordan.
During the hackathon, each ministry introduced and explained its predefined major challenge.