CERA Project: Empowering Rural Jordanian SMEs to Upscale and Compete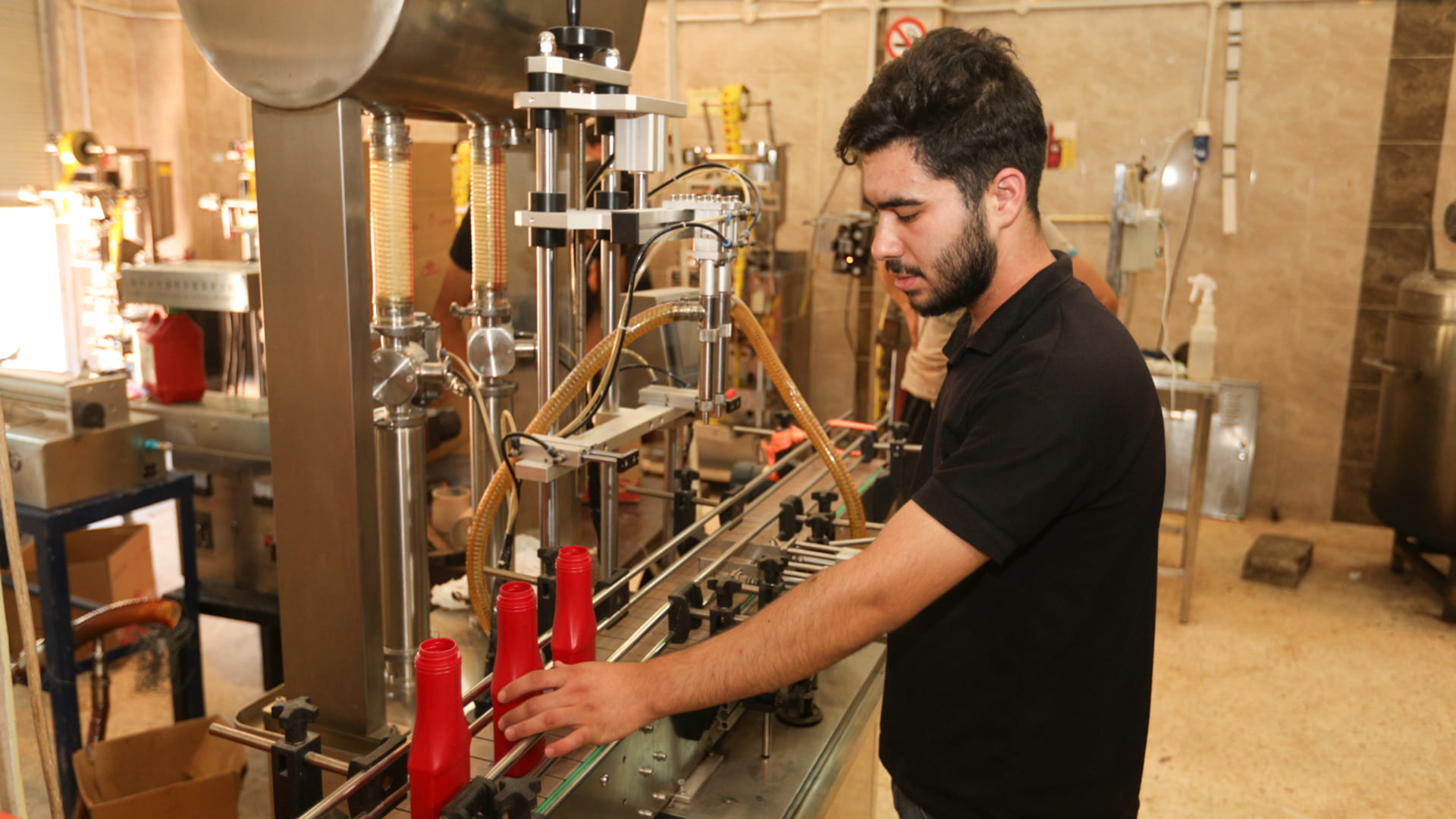 How can small businesses in rural Jordan enhance their competitiveness?
This question drove Leaders International to develop the CERA (Corporate Entrepreneurship Responsibility Alliance) project, a four-year initiative aimed at harnessing the increasing interest of larger organisations in bolstering their CSR (Corporate Social Responsibility) credentials.
CERA's mission is to assist rural SMEs in aligning with the needs of larger business enterprises, emphasising aspects like quality control and reliable, high-volume production. By doing so, CERA offers corporations compelling reasons to prioritise local, emerging suppliers when developing their supply chains.
The Benefits of Local Sourcing
Opting to source from rural SMEs not only demonstrates the commitment of large Jordanian companies to the local business ecosystem, it also translates into savings on international transport costs and a reduced carbon footprint.
These firms are thus not merely conducting good business; they are also setting a noteworthy example as socially- responsible enterprises.
Helping a Rural Tomato Business to 'Ketchup'
Among the 90 local businesses in remote areas supported by the CERA project is the family-owned enterprise Dorat Ammon, specialising in tomato-based products.
If you will forgive the pun, Leaders International has been helping them 'ketchup' – in other words, catch up – with their goals.
Dorat Ammon, situated in the rural Ajloun area of northern Jordan, was conceived by the Momani family's three brothers, inspired by their father Muwafaq Muhammad, a seasoned food industry engineer with over 25 years of experience in food manufacturing.
The journey began in 2015 when the brothers explored their father's recipes, initially launching with a single ketchup product. Drawing on their father's industry expertise, they planned to introduce barbecue, chilli, and pizza sauces at a later stage.
However, establishing a commercial food production facility in rural Jordan proved to be a formidable challenge.
A Series of Complex Hurdles
Securing the necessary approvals for their small factory took six months, and marketing their new product presented additional difficulties. Despite these challenges, the brothers persisted.
Seven years later, their commitment paid off, with all necessary approvals and certifications from the Jordan Food and Drug Administration in place and their investments in modern machinery bearing fruit.
Despite their progress, however, the brothers struggled to increase production capacity to a level that would facilitate faster growth and access to larger customers.
How CERA Helped the Business
The Momani brothers learned about the CERA program through social media and recognised its potential to help them. As an ambitious SME in rural Jordan, they met the criteria for support and decided to apply, outlining how a large tank capable of cooking ketchup in much larger quantities would enable them to scale production.
This tank would allow them to cook 1.5 tons per shift, effectively doubling their current capacity. Their application was processed and approved, leading to immediate expansion of their production capabilities.
Today, Dorat Ammon stands as a leading supplier not only of tomato-based products but also of mayonnaise, vinegar, and lemon substitutes. Their flagship product, diet ketchup, continues to gain popularity.
A Growing, Successful Business
Eight years after their inception, Dorat Ammon employs a team of 12, including three part-time university students, and ranks as the top choice for tomato-based products in Jordan. 
Their orders are not only increasing domestically but also internationally. Expansion plans are in place to establish a presence in Ajloun's primary industrial area.
The large companies now incorporating Dorat Ammon products into their supply chains are just a fraction of the numerous corporations involved in the CERA alliance, with multiple sectors represented.
By encouraging these firms to collaborate with smaller Jordanian enterprises, supplemented by training, funding and other forms of support from Leaders International, a thriving business environment is rapidly taking shape – a win-win situation for all stakeholders.