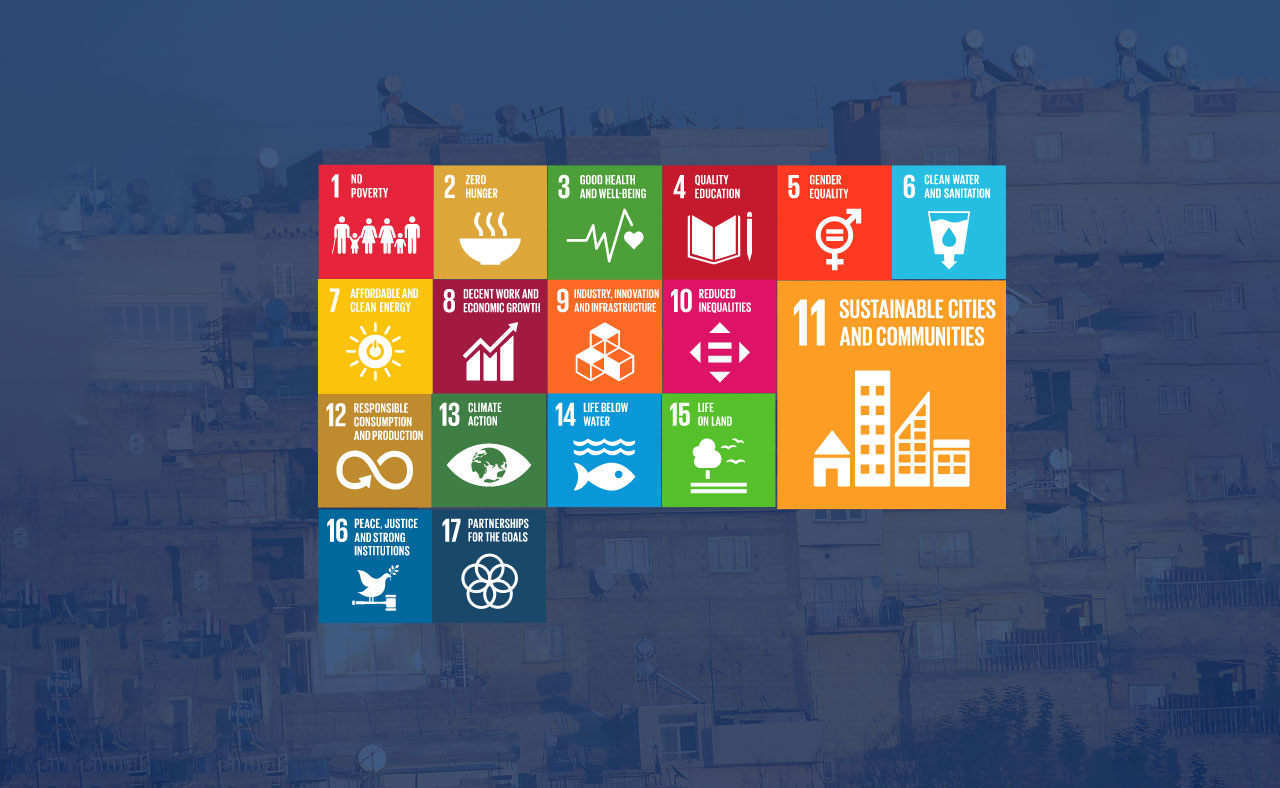 The 17 Sustainable Development Goals (SDGs) adopted by all United Nations (UN) member states in 2015 aim at providing a blueprint for the development of people and the planet, now and into the future. The SDGs and the concept of smart cities are highly interlinked, especially under Goal 11: "Sustainable cities and communities", aiming to make cities more inclusive, safe, resilient, and sustainable.
The world's urban population is increasing. According to the latest statistics by the UN, more than half the world's population has been living in cities since 2007, and that share is projected to rise to 60 percent by 2030. However, this rapid urbanisation does not come without a charge, it is resulting in a growing number of slum dwellers, air pollution, inadequate infrastructure, and increasing pressure on natural resources. Since cities have been the centres of economic development and technological innovation, it is imperative to mobilise the work done by SDGs to diversify perspectives and bring together various stakeholders to support the development of smart cities as an essential part of the implementation strategies of these goals.
Many studies on smart cities have found that incorporating SDGs as a guiding framework for setting smart city objectives instead of looking at them as an afterthought, is very effective. At the same time, it is very important to look at the different ways cities can speed up the achievement of SDGs, especially through digital transformation, ICT, awareness, and capacity building for local governments to deploy the use of technology across all city sectors.
According to a recent publication by the Emirates News Agency, investments in smart-city technologies in MENA are expected to hit the US$2.30 billion mark by 2026. This enthusiastic approach comes with many innovation projects and governmental initiatives supported by the private sector to use available resources to achieve sustainability and prosperity for cities across the region.
A regional example is NEOM, a project launched by the Saudi government as a cornerstone of their 2030 strategic plan based on a new concept of "zero gravity urbanism". The 170 kilometer long, 200 meter wide, 500 meter high, linear city would be the first worldwide to be powered by renewable energy, including wind, solar, and hydrogen power. Residents of "the line" will live in interconnected societies designed to coexist with nature. The futuristic development will prioritise walkability, clean energy, and technology to bring about a new era of living.
With a budget of more than 500 billion US dollars, a utopian vision straight out of a Sci-Fi movie, and a slogan "new wonders for the world", the international community is observing the work done in the Middle East to lead the future vision of smart cities.
However, the move towards smarter, more sustainable cities within developing countries of the Middle East is cumbersome. Lack of funding, conflicts, and the overall social climate tremendously contribute to the lack of access to emerging technologies that can support the development of smart cities and the achievement of SDGs.
A plausible solution that can accelerate the growth of smart cities in the region and their incorporation with development strategies in different sectors is regional partnerships. Through various cross-border initiatives, LI works on bringing together development actors from MENA and neighboring European countries such as Spain and Italy, to facilitate knowledge-sharing and support young entrepreneurs and SMEs, especially those who lack access to credit.
In one initiative, SMEs in Spain and Italy are connected with public authorities in developing MENA countries to understand their smart city needs and come up with innovative solutions accordingly. The other way around has also been supported, where young entrepreneurs from MENA were given the chance to propose smart city solutions for European public authorities currently working on the transformation towards sustainable, smarter, greener, and more resilient cities.
Lastly, SDGs represent a universally shared vision of our future and progress towards sustainable communities, while smart cities is a development vision that makes the best use of emerging technologies and available resources to improve city planning, management, and services. These two visions represent a partnership between citizens and public authorities, working hand in hand to shape positive sustainable impact on humanity everywhere.