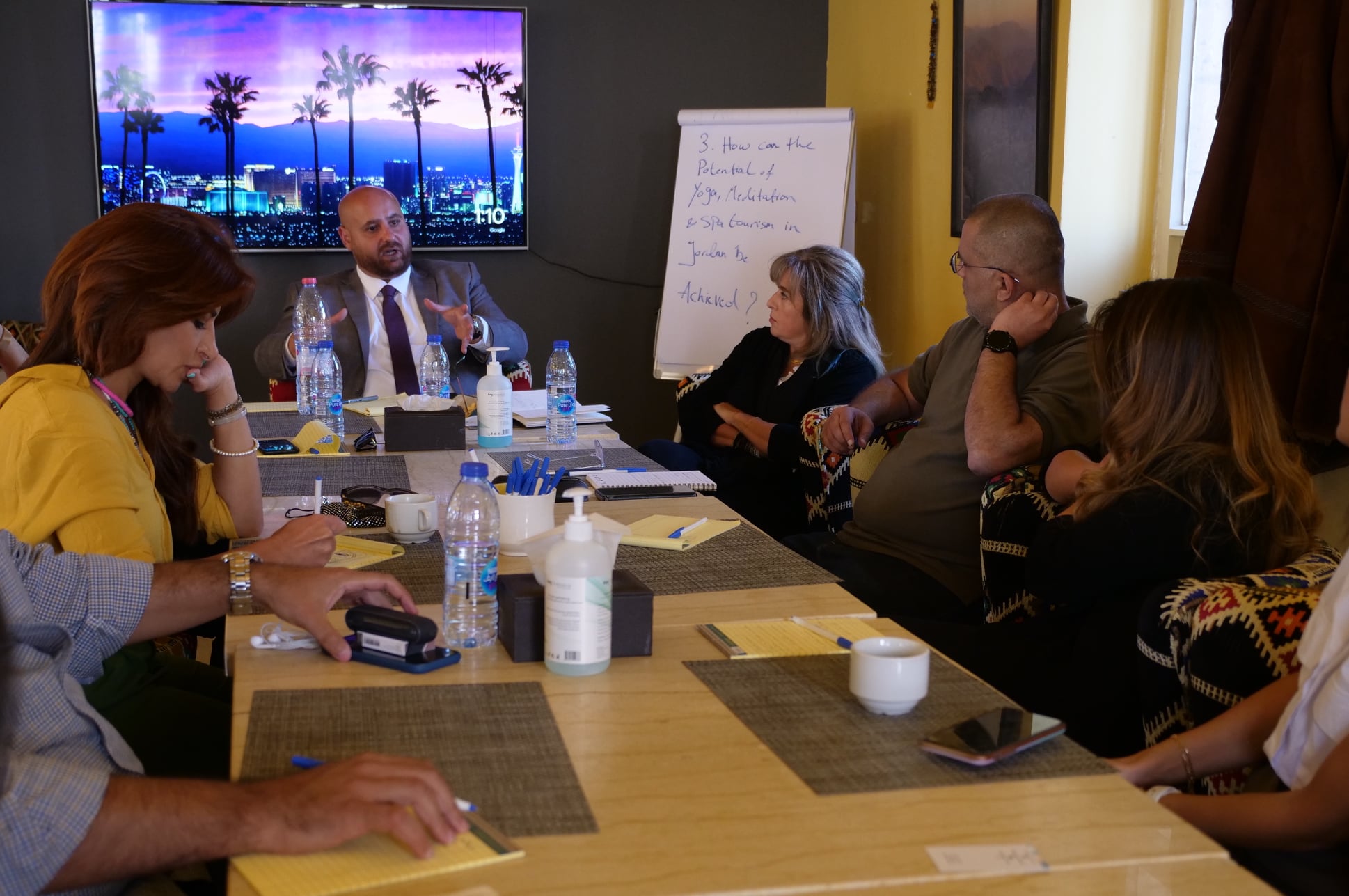 Leaders International for Economic Development (LI) conducted a series of focus groups discussing the curation of innovative tourism experiences in Jordan as part of the Embassy of the Kingdom of the Netherland's Shiraka fund.
The discussions tackled the current state of tourism worldwide in general and that of the kingdom more specifically. Ultimately, participants came up with innovative offerings to be developed and marketed for the purposes of diversifying the sector and attracting more inbound and domestic tourists.
The proposed experiences were presented to a group of representatives from both the private and public sectors across the tourism value chain in Jordan. Together, actors discussed their feasibility, gaps, and opportunities, while taking into consideration prevailing travel limitations and restrictions due to coronavirus.
Throughout the sessions, participants identified the main products to be developed and marketed by the project: wellness tourism; spiritual tourism; cultural tourism; and ecotourism, with emphasis on supporting service providers from the local community to create jobs and sustainable livelihoods.
Ambassador of the Kingdom of the Netherlands in Jordan, H.E.Harry Verweij, said "the embassy is committed to supporting tourism projects and initiatives that contribute to stimulating the local economy and promoting Jordan as an attractive destination for travellers worldwide." He also praised Leaders International's cooperative, participatory approach with representatives of the tourism sector.
From his part, Hamzeh Shamaileh, Country Manager at Leaders International, added: "Tourism in Jordan is a crucial economic driver, and Jordan is a top regional tourism destination. Through the project, we will curate new tourism experiences that will serve as investments to instrument Jordan's economic recovery."
Shamaileh continually stressed the importance of engaging local communities to ensure the sustainable development of the sector, in line with evolving needs and the organization's mission to further resilience and inclusion.
The project started off with a study to examine tourism outlooks from international and regional perspectives. The study, which compared demand, needs, and trends pre and post-corona, identified the sector's strengths, gaps, and opportunities in Jordan.
The results confirmed increasing demand for ecotourism and local experiences, while shedding light on trending concepts with growing potential – like female solo travel and workcations. The study concludes with the derived innovative products to be developed and promoted in the upcoming years.