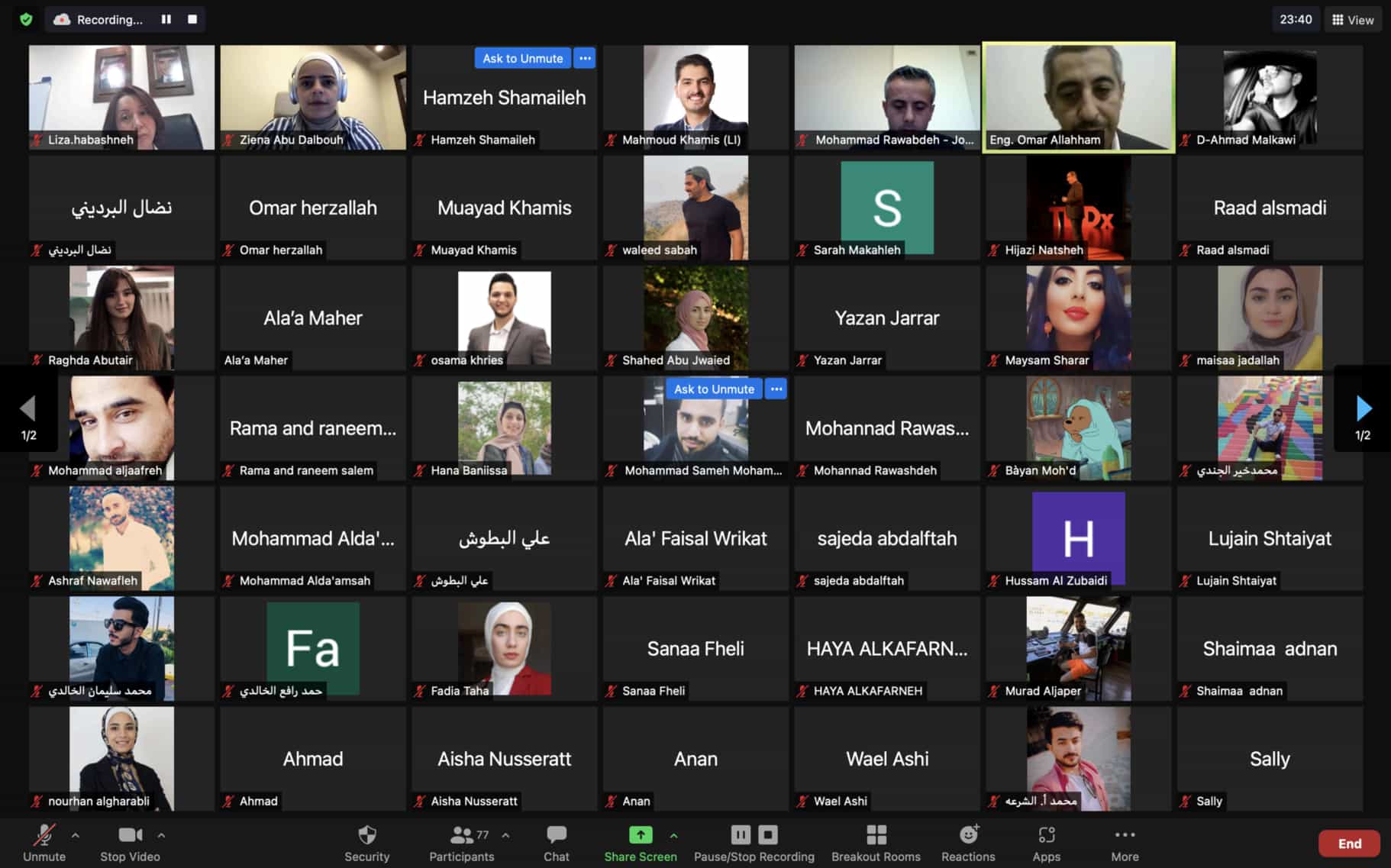 The virtual hackathon, from 19–21 August, brought together Jordanian young entrepreneurs and representatives from three ministries to connect and collaborate on finding innovative solutions for three different challenges faced by the Jordanian government.
As part of our Idea Bank project, funded by the U.S.-Middle East Partnership Initiative (MEPI), the hackathon aimed at advancing the country's digital transformation agenda and fostering partnership between governmental institutions and young, budding entrepreneurs in Jordan.
During the hackathon, each ministry introduced and explained its predefined major challenge. Thereafter, entrepreneurs were guided on how to develop, validate, and pitch their proposed ideas to better match the needs of the ministries. Entrepreneurs were also assisted in turning their ideas into prototypes before presenting their solutions to the judging panel on the hacakthon's final day.
Ultimately, the event concluded with three winning teams who offered unique, innovative solutions to three corresponding ministries.
1. A digital video library and auto-responder bot for Ministry of Agriculture (MoA)
The winners 'Nahda' were able to come up with a digital library and auto-responder bot solution called 'Guide Me' to increase the reach of the training and development support provided by the ministry and establish communication channels between experts and farmers.
The video library will include short videos (not exceeding 90 seconds) discussing common challenges faced by farmers with methods to overcome them. The videos will be in Arabic to fill an existing gap in Arabic-language content and reach Jordanian farmers. 
The auto-responder bot will work on popular messaging and communication applications like WhatsApp and Messenger. It will be developed using artificial intelligence (AI) to answer questions and concerns and connect farmers with relevant experts.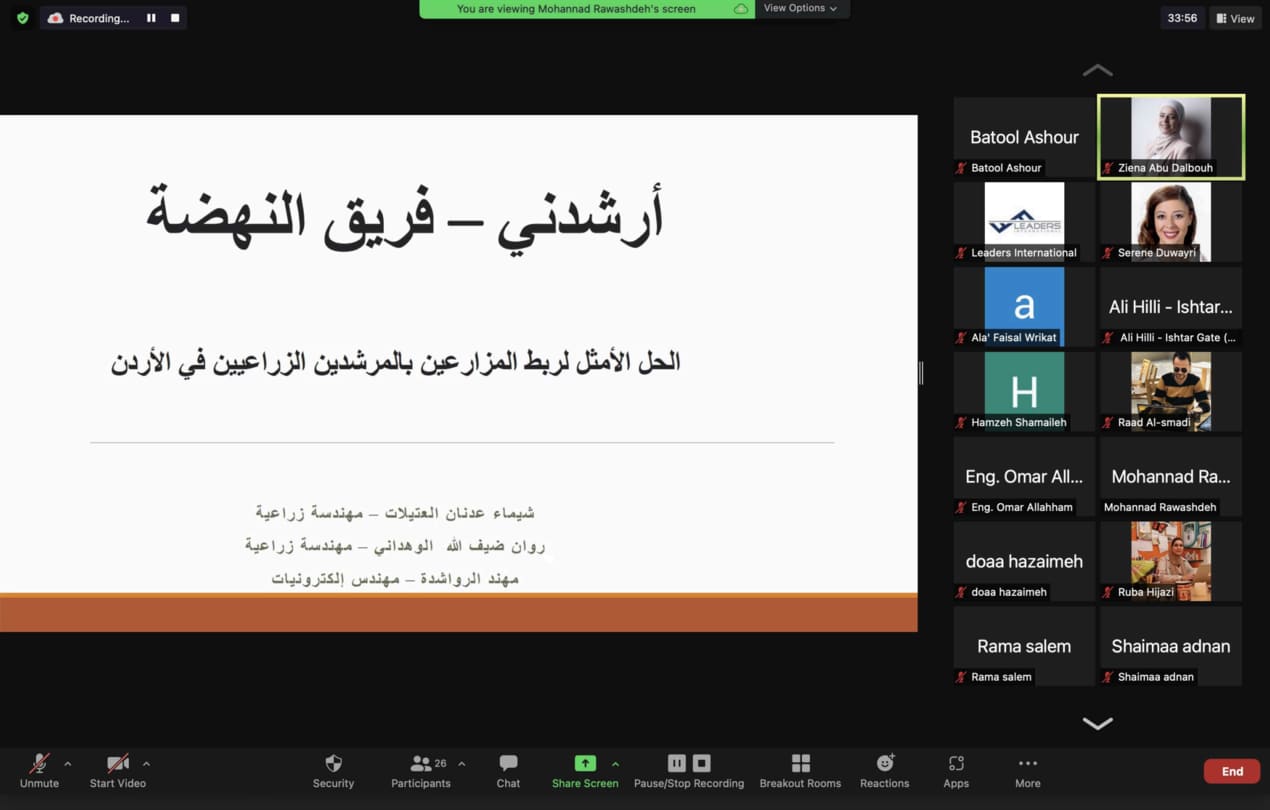 2. A sophisticated database for Jordan Investment Commission (JIC)
The winners 'Investors_tech' were able to come up with a platform that contains a sophisticated database with information on prospective investors to solve JIC's challenge in collating and processing data on targeted investors. The database has advanced and accurate search criteria using smart algorithms for verification; regular expressions; data mining; big data; API integration; and global investment databases.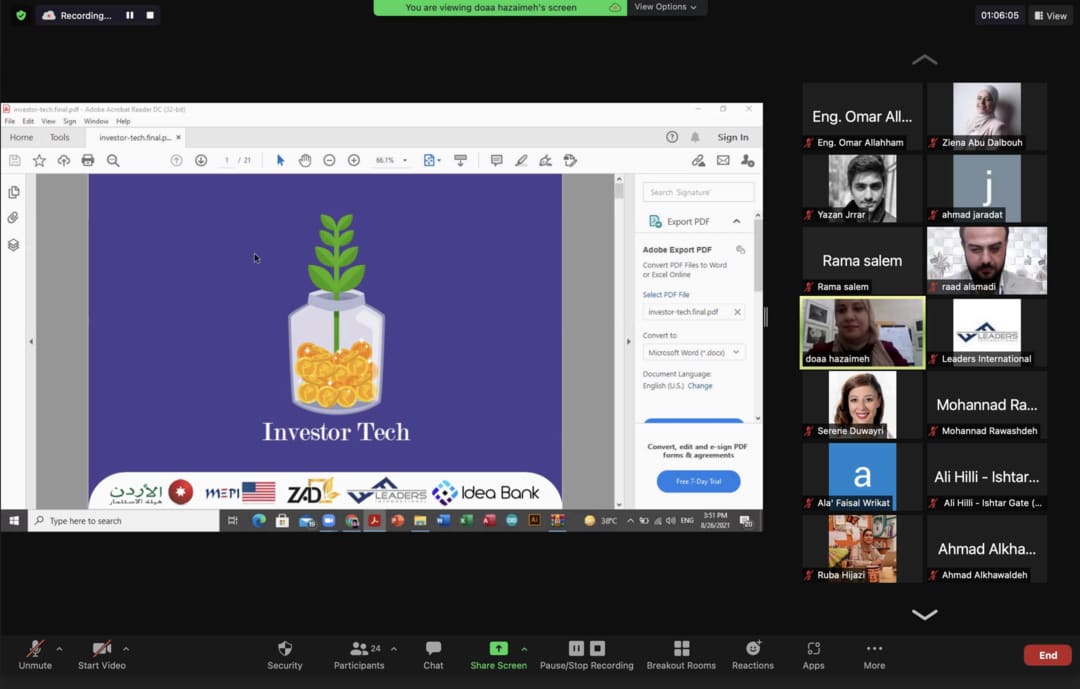 3. A blockchain-based database for Ministry of Digital Economy and Entrepreneurship (MoDEE)
The winners 'JO-Chain' came up with a blockchain-based database solution with smart contracts for all information and communications technology (ICT) fresh graduates. This solution aims to bridge the gap between ICT graduates and private sector companies participating in the ministry's Graduate Internship Program; where the government pays 50% of the trainee's salary for the duration of the 12-month training.  It uses a recommendation algorithm to connect partnered ICT companies with fresh graduates according to the skills in need.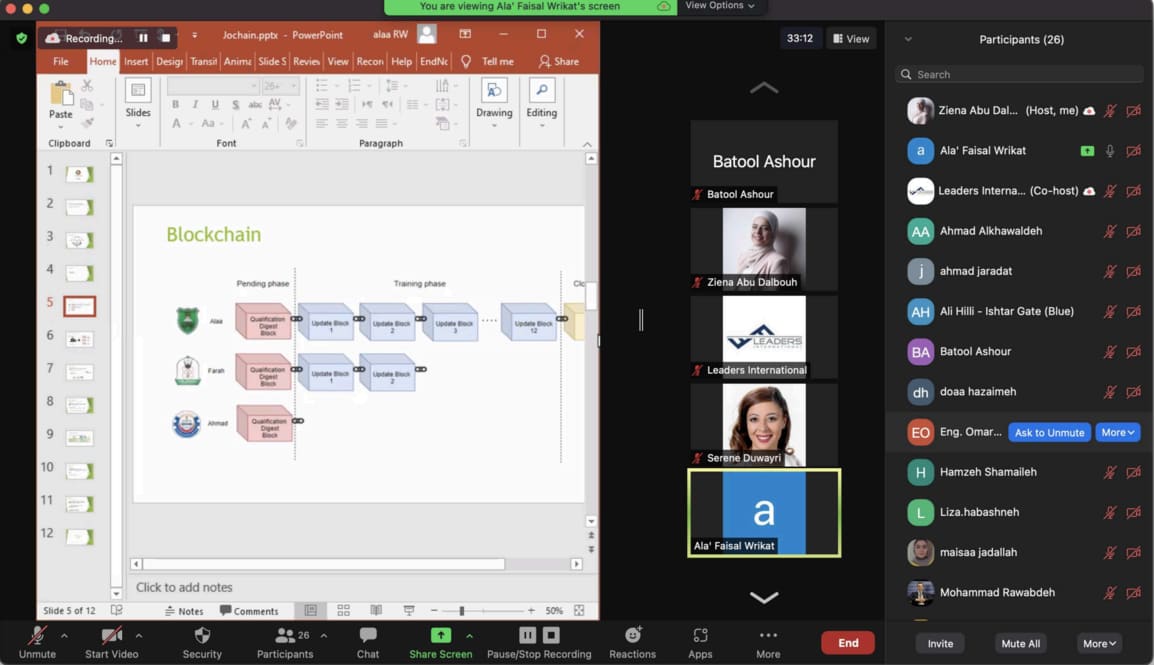 The three winning teams will each receive a $5,000 grant in addition to 4 months of incubation at IPARK. Other than space and facilities, the assistance programme also entails capacity building, mentorship, networking, strategic planning, and other means of support to help the winners develop their solutions further and turn them into reality.