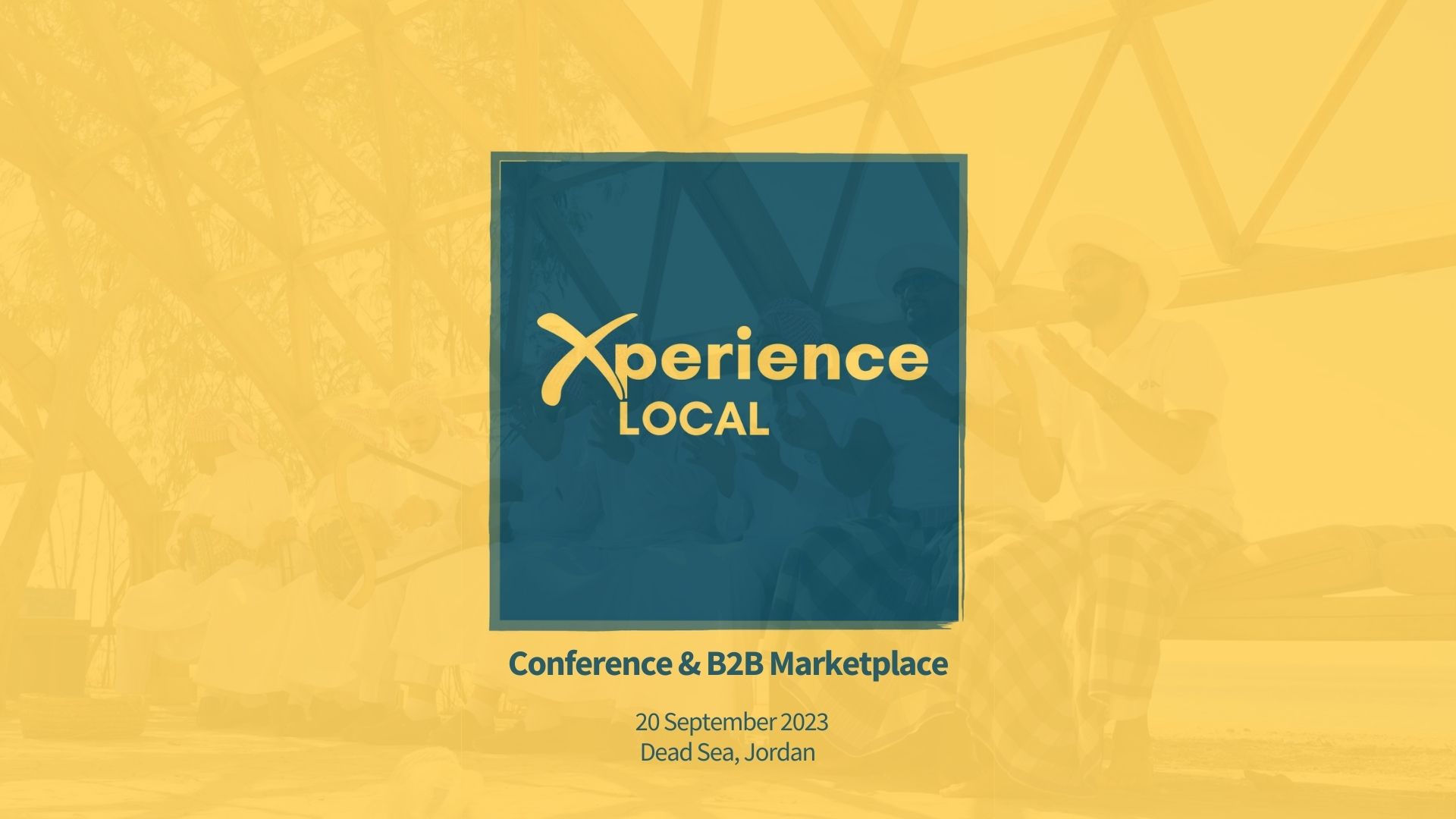 Some of the most influential names in Jordan's tourism sector will gather at Dead Sea on September 20 for the XperienceLocal Conference and B2B Marketplace that will introduce the concept of 'alternative tourism' to a wider audience.
Around three million people visit Jordan every year, and while the billions of dollars they spend are a valuable addition to the country's economy, the revenue does not necessarily end up in the hands of local communities in remote, lesser-known areas.
That's because reliance on mass tourism and top attractions like Petra, Wadi Rum and Aqaba, has left many other historical, cultural and natural gems unexplored.
During the pandemic, this approach has proved unsustainable, in Jordan and elsewhere. As a result, the Jordan Tourism Board (JTB) has strategically worked on promoting the country's many attractions around the world, and particularly in Europe. And this has helped the number of daily visitors to surge up by 114% in the first half of 2023 according to Jordan News.
With the financial support of the Embassy of the Kingdom of Netherlands, Leaders International has also worked on a three-year project to enhance the capacity of local travel experience providers, increase their outreach and create new jobs in the sector.
Jordan's new breed of innovative and diversified tourism offerings can now get a look-in, redressing the balance across the tourism landscape. The project did not only support a diverse group of community-owned travel providers, but it also helped to raise Jordan's profile as a thrilling destination with plenty to see and do.
The majority of the supported experiences are eco-friendly, cultural, and adventurous. They are ideally suited to meet the needs of thrill-seeking travellers and those keen to explore local traditions and venture off the beaten track.
Proof of concept, technology and the role of women
The one-day conference is expected to make the case for supporting and fostering alternative tourism in Jordan.
Evidence of the concept's success in other countries will be presented, as will information about the social, economic and environmental impact of shifting from mass tourism to alternative, cultural-eco-agro-gastro travel experiences.
Emerging technologies such as AI and the ways in which these can be used to shape the traveller experience will also be explored, as will the role of women in propelling alternative tourism as solo travellers and business owners.
A golden opportunity for experience providers and tour operators
For Jordan's existing and fledgling SMEs in the alternative tourism space, a B2B marketplace during the conference will help to match them with local and international tour operators. Diverse travel experiences supported under the project can be viewed at Travel Jordanian, a guide to more than 70 cultural and ecotourism experiences.
Tour operators, on the other hand, will be given access to a training workshop by Leaders International. The workshop will focus on a portal that provides tour operators with an itinerary building tool, training material, and hundreds of high-resolution stunning photos of local experiences – to be used in marketing material.
Bringing the story to the wider world, however, is the work of the final group of invitees: local and international travel influencers and content creators.
A two-day 'taster' tour – with a difference
Among the 300 invited guests are some travel social media influencers, bloggers and writers from Jordan, the region and Europe.
In the two days running up to the conference on September 20, these content creators will be taken to some of Jordan's most famous destinations – but invited to see them through a new lens. They will also be given the chance to immerse in less explored attractions and cultural experiences nearby.
The guests will enjoy a visit to Petra with a local guide, immerse in an authentic Bedouin experience, try stargazing in Wadi Rum, and get a first-hand view of village life in Dana, Jordan's largest nature reserve.