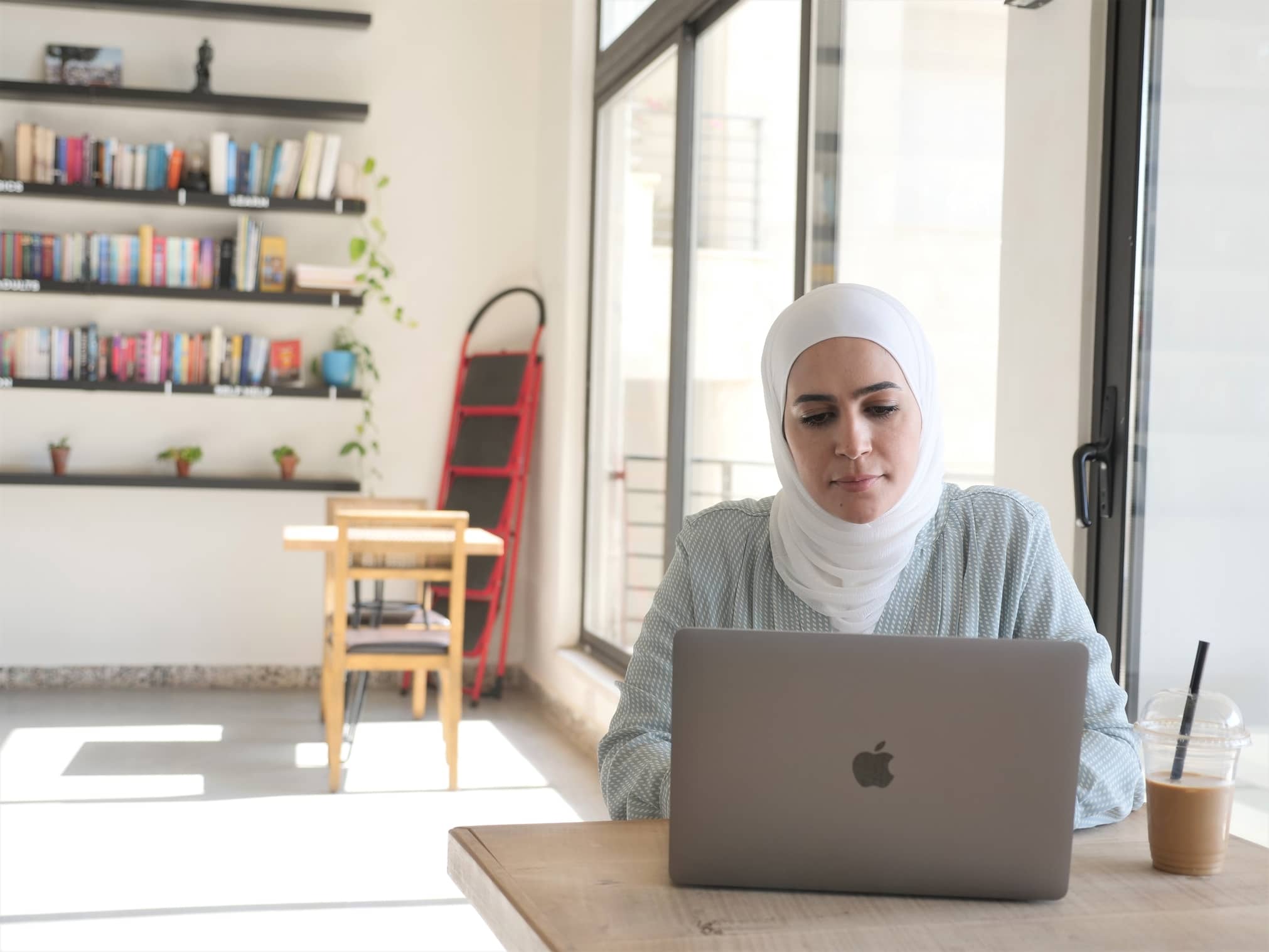 Leaders International for economic development announced today that more than 800 Jordanian students and entrepreneurs have so far joined the training program on digital freelance work as part of its 'Digital Avenue' Project. The project, funded by the U.S. Embassy Amman, aims to stimulate innovation and engage Jordanian talent in global digiwork opportunities by building their freelancing skills, connecting participants to form teams, and guiding participants on competing for global opportunities on online digital work platforms such as Upwork and Freelancer.
The training program was specifically designed to prepare young Jordanian entrepreneurs by equipping them with the needed digital work skills to jumpstart their online freelancing careers. As of October, 890 participants had registered in the program, 55% of whom are females.
The training program provided the opportunity to learn about digital work and its foundations, choosing an appropriate career path, working on online freelance platforms, and mastering marketing and self-promotion. The training is also accompanied by weekly interactive Q&A sessions for guidance and mentorship support. 
Stefanie Altman-Winans, Counselor for Public Affairs at the U.S. Embassy said, "Building young Jordanians' skills in remote, freelance work is an innovative strategy to combat unemployment in Jordan, especially for women. This project introduces Jordanians to income opportunities that are not bounded by location, time, or other conventional office work requirements. It unlocks their potential to take advantage of new opportunities and work with clients and partners in Jordan and beyond."
From his part, Hamzeh Shamaileh, Country Manager at Leaders International, added: "By fostering a culture of innovation and entrepreneurship and introducing digital freelance work, we create new job opportunities in line with the Kingdom's effort to tackle unemployment and stimulate economic activity." Mr. Shamaileh also pointed out other countries' inclination to nurture this form of remote, flexible work that depends on skills and expertise. He further highlighted Jordan's potential to utilize Jordanians' competitive competencies in digital skills and technology worldwide.
Trainees continually praised the program, mentorship, and support they received from the Digital Avenue Academy, highlighting its contribution to their career development, and in many cases, helping them change their career path altogether to suit modern digiwork needs.
Registration for the online training program is still open, and talented individuals who seek to build their skills and expertise in various fields online are welcome to join the Academy through www.digitalavenue.org