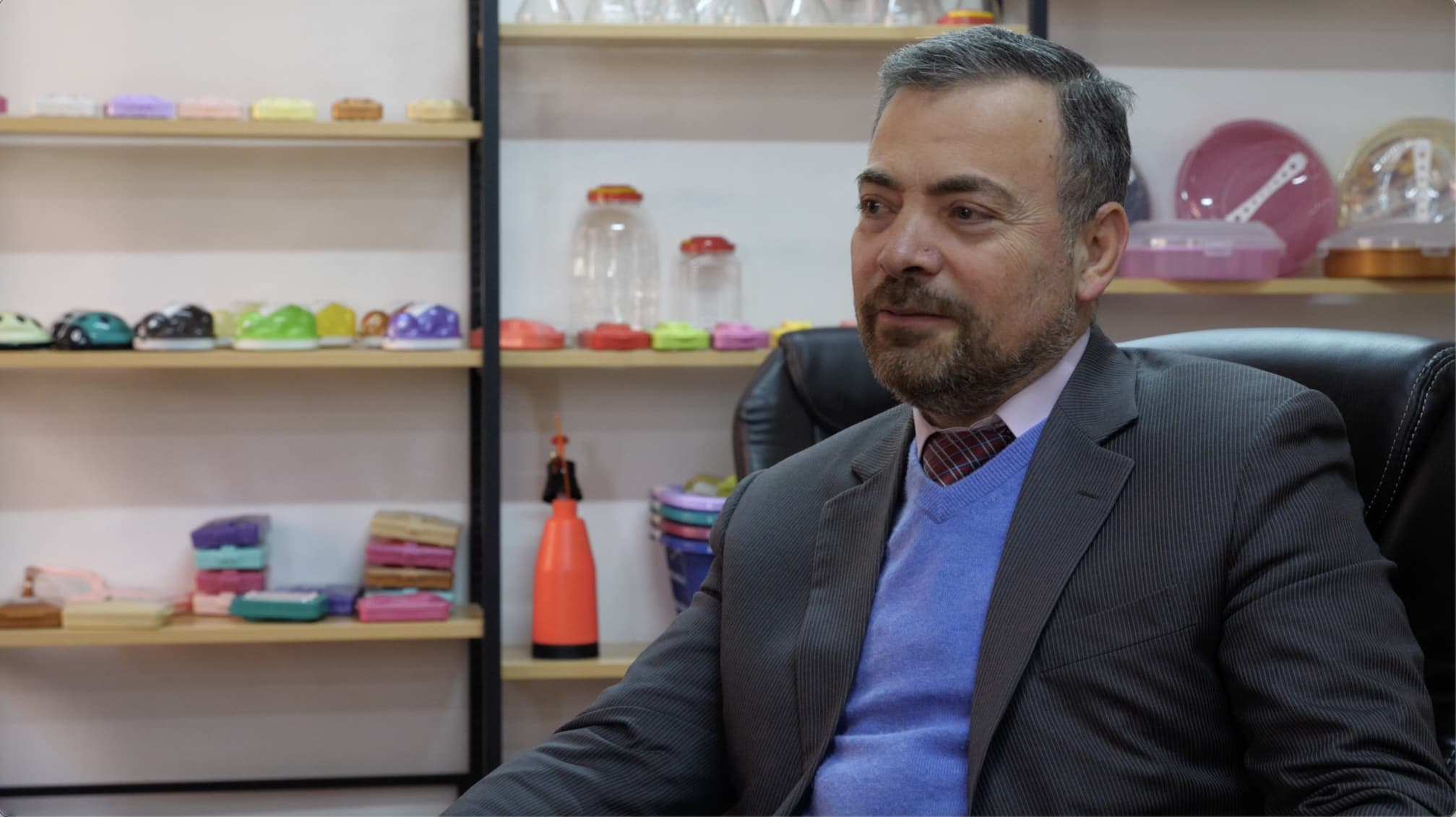 The Industrial Revolutions and digital communications have increased the pace of our lives, and with it, the way we do business.
For Abdelhafiz, owner and founder of Safe Technology for Plastic Industries in Sahab, Jordan, time is a crucial, valuable resource and determining factor for success.
"As the saying goes, time is money, and wasted time is wasted business" he elaborates. "This is something we initially struggled with as we did not have the necessary means to stay in line with clients' needs and expectations in terms of speeding response time."
"Specifically, we had a gap in our marketing department. We only had 1 part-time employee with a slow, old laptop, lacking the necessary tools to work properly and optimally. So, we had to outsource most of our design and photography work, which was obviously costly, in terms of funds and more importantly, time," he explains.
Through the Skills4Work project, supported by RDPP, LI built the SME's capacity in terms of software and hardware. By purchasing a powerful desktop with the needed programmes in addition to a lightbox for product photography, Batoul, Marketing and Creative Designer, was able to expedite and insource all marketing operations.
"I am very thankful to LI for letting me fulfill my utmost potential. I no longer feel limited, but rather empowered as I further develop my skills and learn new things in the process. I am glad to say that I am now a full-time employee at Safe Techno Plast", says Batoul.
For Abdelhafiz, this is something to celebrate. "The company is nothing without its people, which is why we put our employees at the forefront of everything we do. Not only do we aim to employ more people but also ensure they are satisfied and happy with their personal growth."
In 2012, when Abdelhafiz first moved his operations from Syria to Jordan, he had a team of 5. Today, Safe Techno Plast employs an outstanding 140 full-time employees.
Other than upgrading the capacity of SMEs, the Skills4Work project has also supported a largely unemployed group of Syrian refugees and host communities through training and apprenticeship programmes at SMEs like Safe Techno Plast. This intervention has not only created new jobs, but also empowered and equipped participants with livelihood skills to access more employment opportunities in the future.
So far, Safe Techno Plast has employed 2 new full-timers through the project. "Our guiding values and principles are underpinned by engaging local talent and providing equal, inclusive opportunities for all, including people with disabilities", adds Abdelhafiz.
LI also supported the company in improving their HR management systems and upgrading their air compressor to a newer, more efficient, and eco-friendly model that saves up to 35% energy.
"The new compressor is a significant step forward in our strides to go greener and reduce our overall environmental impact", explains Abdelhafiz.
Like Safe Techno Plast, LI supports many other enterprises within and beyond our Skills4Work project as part of our overall MSME development programme to boost developing economies and create new employment opportunities worldwide.