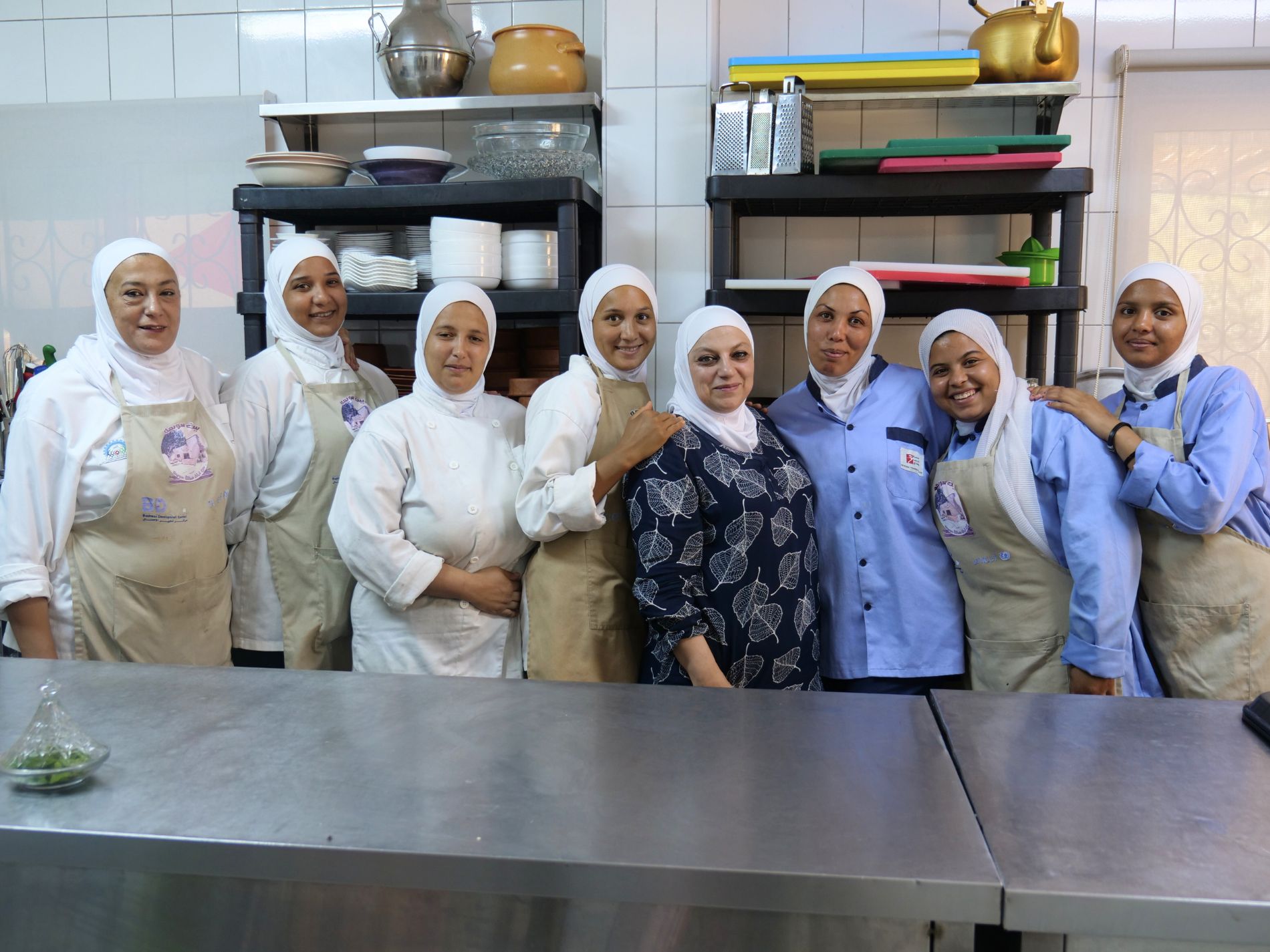 Less than 2km from the shores of the Dead Sea in the Sweimeh area of the Jordan Valley, Sireen Al Shareef, a mother of four, runs a restaurant that seems to be catching the attention of everyone passing through.
Supported by Leaders International as part of its Jordan-wide Curated Experiences project, Sireen's restaurant – named Beit Sweimeh – is a shining example of what can be achieved when sustainability and traditional food are combined with a powerful sense of community spirit.
The restaurant – whose 19-strong list of permanent staff includes 15 women – has a specific agenda to boost female participation in the region's thriving tourism sector.
And it truly delivers: the olives, pickles, cheese, Tahini, yoghurt and other products used and sold in the restaurant are produced by the skilled hands of local women who have been encouraged and supported by Beit Sweimeh's visionary owner. Almost 40 local households are currently involved in the supply of products.
But that is only half of the story. Local women in this tourism hotspot are further supported with workshops and skills training. It is Sireen's aim to provide them with all the tools they need to thrive.
The Beit Sweimeh experience has multiple strands. As well as fantastic cuisine that is garnering 5-star reviews on Tripadvisor, Sireen and her team provide tourists with the chance to play local, traditional games and take part in crafting activities.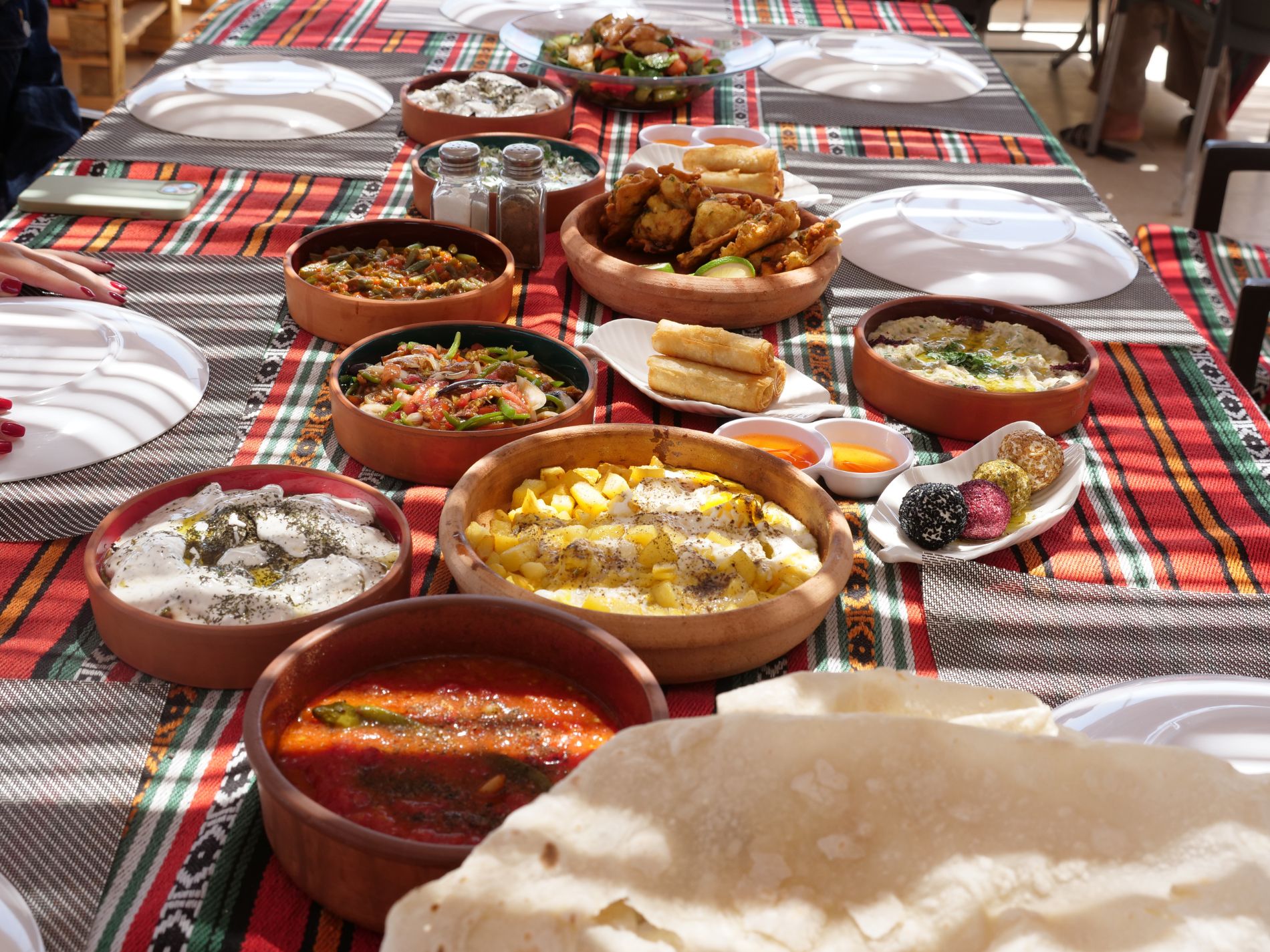 Beyond the restaurant's walls, there are collaborations with local farmers, who offer visitors a genuine farming experience with activities such as the chance to try seasonal harvesting. As well as being highly immersive, this also helps visitors to the region to understand local agricultural traditions and methods.
Farming also ties in with the restaurant's commitment to sustainability. A highlight available to guests who want to tour the premises is a machine that generates organic methane gas from leftover food. This is used to power the restaurant.
Equally important to the business are the organic crops that are grown on-site using hydroponic farming methods. Many of the handcrafted products made by local women and sold in the restaurant's shop are sustainable, too.
Gifts for visitors to buy and take back home include natural soaps made from the native aloe vera plant.
Driving tourism through community engagement
This thriving ecosystem is a shining example of how local community activities can drive and promote sustainable tourism themes across Jordan, particularly in less-served rural areas.
"Leaders International has been responsive, attentive and dedicated to enhancing the customer experience at Beit Sweimeh", says Sireen.
The support she has received, she adds, has not only elevated the services her team now offers to tourists, but it has also helped to strengthen the network and connections between the restaurant and other local organisations who are committed to sustainability.
It has also helped her to aim ever higher with her business endeavour. She is now confident that Beit Sweimeh will continue to thrive and attract more attention as a unique destination, offering experiences and opportunities unlike any other in the region.
The support we provided to Beit Sweimeh serves as a testament to the power of collaboration – and highlights the potential for further development and success in empowering women and promoting alternative tourism in the Jordan Valley.