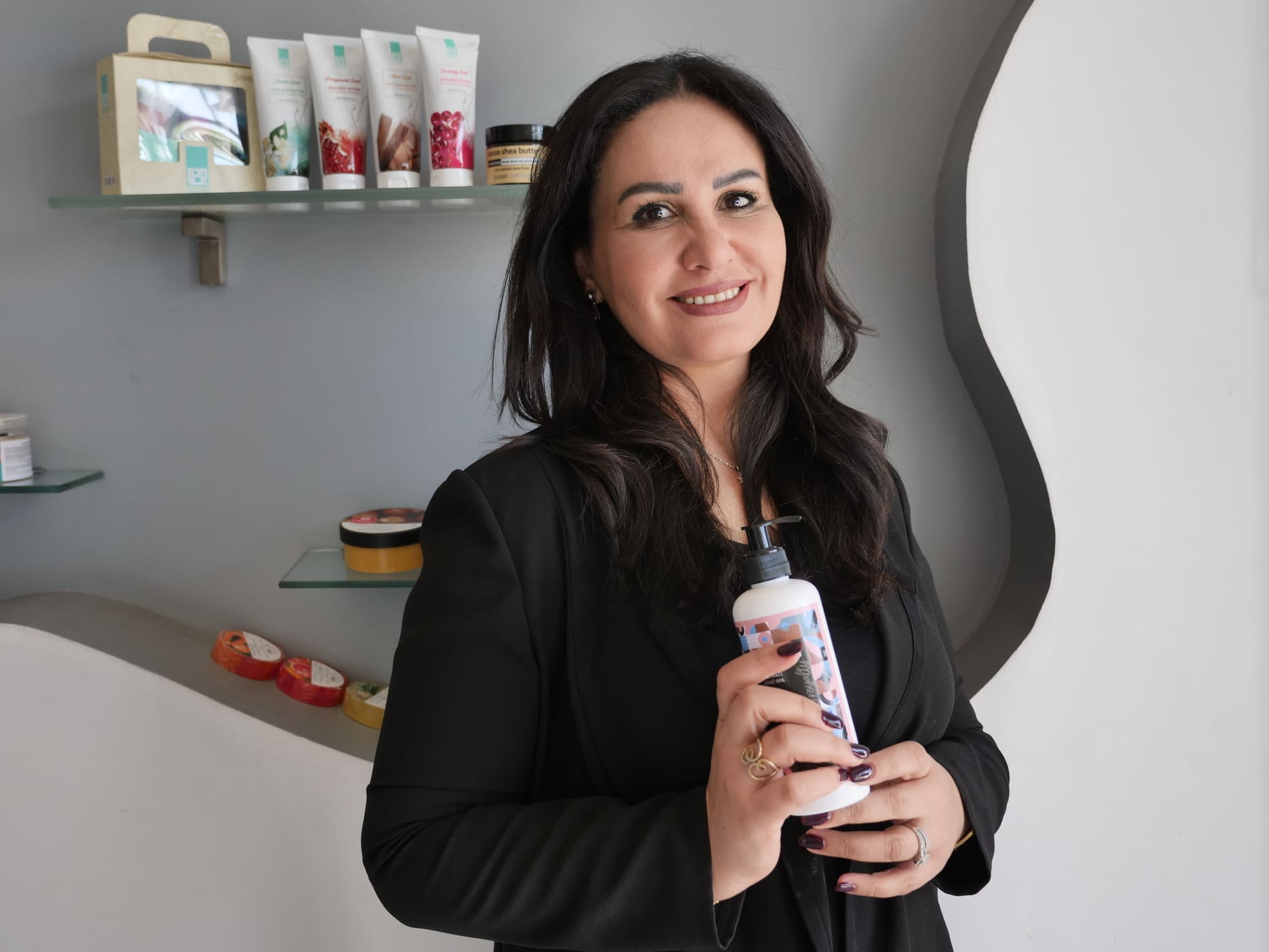 In most countries, the consensus that women do not belong in certain 'masculine' sectors persists to this day. Sadly, many women in male-dominated fields are as a result sidelined and often left out of opportunities and dialogue.
In Jordan, women refuse to acquiesce to this sectoral segregation and instead challenge gender stereotypes by leaving their mark as leading pioneers across different economic industries.
"It is of course not easy being a woman in any male-dominated sector, whether it be engineering, tech, or – as is the case for me – industry", explains Dr. Rasha, founder and managing director of Juman Dead Sea, a pharmaceuticals and cosmetics factory.
However, instead of giving in, the Jordanian entrepreneur worked harder to showcase the quality of her products. In doing so, Dr. Rasha was able to stand out nationally and globally on account of her passion, dedication, and expertise.
"Jordan's Dead Sea is endowed with rich, therapeutic natural resources, which we like to incorporate as part of our formulas for skin and hair care products. Our end goal is to put Jordan on the map as a leading producer of clean, sustainable, and natural health and beauty products," she adds.
Dr. Rasha is also a mother of 3 kids, to whom she attributes a major role in her drive to go green and natural. " I try my best to add healthy, natural ingredients and stay away from harmful chemical toxins, making recipes that are kind to both our bodies and the planet."
To her, challenging gender roles and stereotypes doesn't end here. She also tries to give back to the community around her, where she employs and empowers a solid team of women to do the same.
Through LI's RDPP-funded Skills4Work project, Dr. Rasha's Juman Factory received support that built its capacity to absorb more labour, where it now hires Syrian refugees and host communities – many of whom are women. Ultimately, she hopes to carry this legacy on in her strides to empower women and increase their representation in industry and beyond.