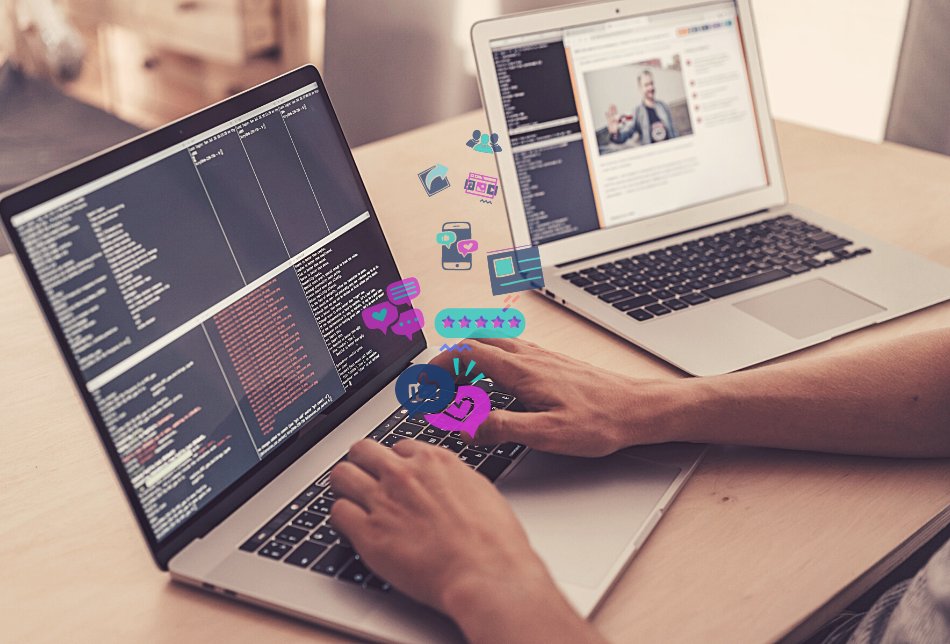 In today's always-switched-on world, misinformation and fake news can spread like wildfire – and this poses significant political and social dangers. False information can lead to mistrust, division and violence, as well as influence public opinion. Bombarded with information from TV, radio, the internet, podcasts, social media and more, it can be hard for anyone to know which sources to trust.
One of our core goals is to support safe, secure and just digital transformation that not only makes the best use of emerging technologies, but also reduces their negative effects on society. In the realm of digital media, hate speech, disinformation and fake news are serious challenges that we seek to curb across the MENA region.
However, in order to secure a viable, long-term commitment from entrepreneurs prepared to tackle this issue, we recognised that we would need to help them see a compelling business case for trying to solve it.
This thinking led to the creation of a project named Digital Innovations for Peace (DIP) – an ongoing intervention that is being implemented in multiple phases. In late 2022, it got off to flying start.
Upskilling MENA entrepreneurs to utilise fact-checking tools and resources
Our DIP project launched last year with a training programme aimed at entrepreneurs, media professionals and ICT experts who had an interest in tackling fake news and promoting media literacy.
Participants gained some fact-checking skills, and were introduced to a suite of digital media tools and open-source solutions through the project's platform. They also learned how to pitch ideas, develop business models and run a successful business.
In total, 30 entrepreneurs and journalists took part in a MENA-wide crowdsourcing competition, which asked them to use the available open-source solutions to start thinking about viable ways in which misinformation could be addressed.
The strongest 13 ideas were then pitched to a panel of judges, and three winners made it to the project's hackathon.
A winning selection of bold and innovative ideas
Each of the winning ideas has the potential to seriously challenge the fake news landscape and promote peace in the region on an ongoing basis. What immediately struck the judges was how different the three winners' approaches were.
Syrine Obeidi, from Tunisia, developed an Arabic language podcast platform for children to help them understand the importance of fact-checking.
Believed to be the first nonfiction podcast of its kind, her project – named 'Rajeh' – uses storytelling to teach children how to spot fake news, rely on data-driven journalism to satisfy their curiosity, and be part of a robust media culture.
Omar Khaled from Lebanon, meanwhile, impressed the judges with his prize-winning idea 'Spotcast', a chatbot that follows the procedures of The International Fact-Checking Network (ICFN) in partnership with WhatsApp to verify news in Lebanon.
The third winner, Mousa Abu Qaoud, from Jordan, developed an important new element to complement an online fact-checking platform that operates across Jordan and Lebanon. Named 'Chayyek', this platform aims to combat hate speech and misinformation by guiding journalists to information from more reliable sources.
Mousa's contribution was to look at the platform's design, developing a new look with the visually impaired in mind. The site now incorporates a new digital reading system that makes it easier for people with visual disabilities to navigate.
Laying the foundations for a more trustworthy media landscape
What's important to note is that the DIP project – funded by the EU and implemented in partnership with DW Akademie and Elbiro Media Foundation – has been designed with longevity in mind.
This month, a hackathon took place to further develop the three winning solutions and invite other entrepreneurs to explore ways to combat rising disinformation on the internet and in social media.
This four-day event touched on a multitude of relevant subjects, including digital design, developing a business model canvas and pitching ideas. Everything ultimately came back to finding novel ways to try and tackle the spread of disinformation.
Skills training, business mentoring and financial rewards were offered to the creators of the best ideas to help with scaling up.
The ultimate goal of the DIP project is to promote social cohesion and media safety in Palestine, Jordan, Lebanon, Libya, Algeria and Tunisia, as well as support the values of free, unbiased media in the region.
By incentivising digital entrepreneurs to develop innovative, trustworthy solutions today, we believe we can lay the foundations for a more transparent and harmonious tomorrow.