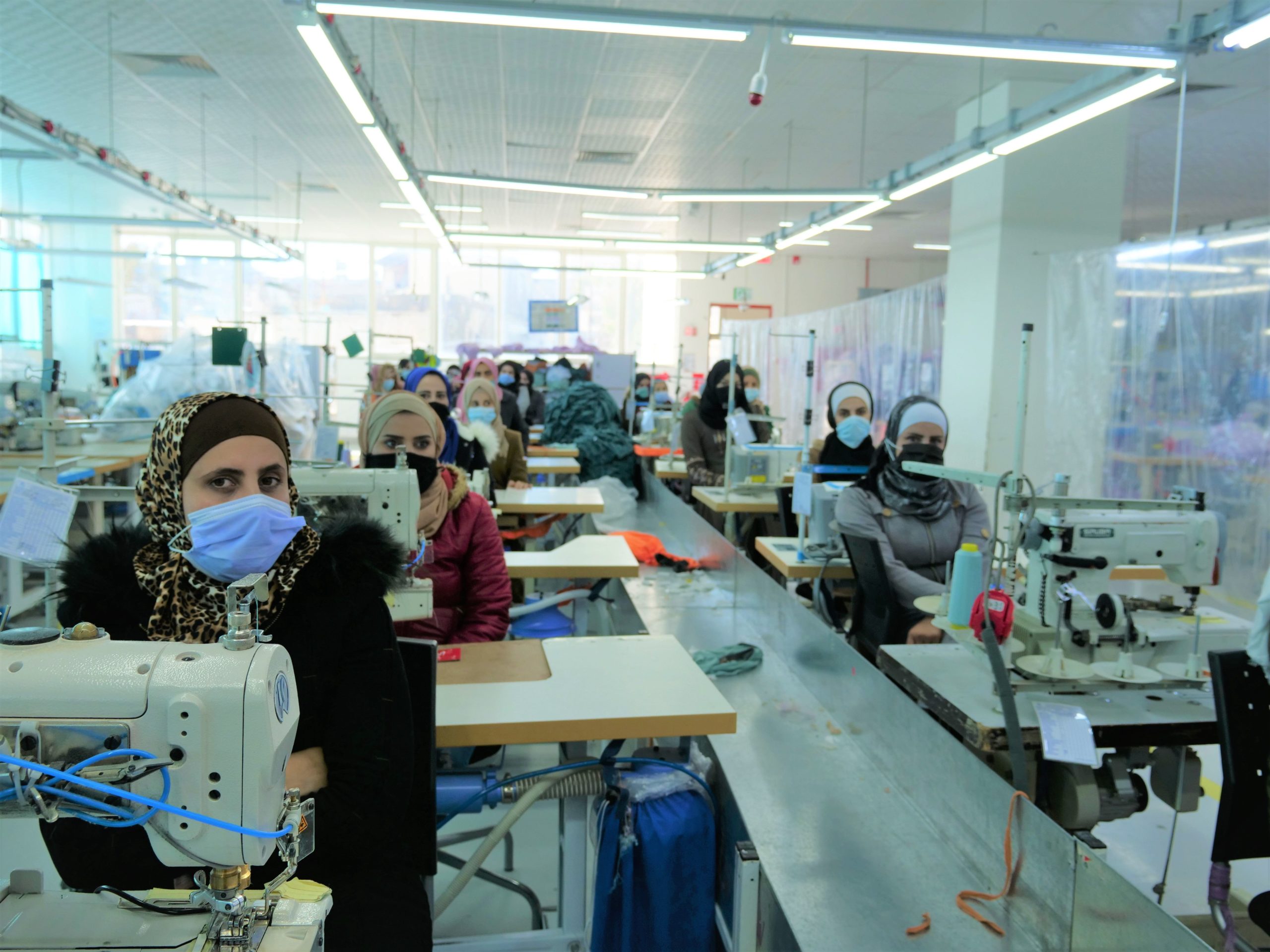 The Syrian conflict and the ensuing displacement crisis present major challenges not only for the refugees but also for host communities and development actors at large. Specifically, Jordan, hosting the second highest number of refugees per capita worldwide, shoulders much of the burden. By putting a huge strain on an already-weak labour market, the crisis left many refugees and host communities jobless – with no source of livelihood. 
Through the Skills4Work project, funded by the European Regional Development and Protection Programme for Lebanon, Jordan, and Iraq (RDPP II) and implemented in partnership with  Education for Employment EFE – Jordan, Leaders International upgrades the skills of refugees and host communities to increase their chances of employment. Simultaneously, it strives to boost job generation at selected small and medium enterprises (SMEs) by giving them the opportunity to train and employ refugees and members of the host communities, who on the other hand, would enhance the productivity of those SMEs.  
At an earlier stage, the project's team has assessed the capacity and skills of refugees and members of the host communities, in addition to SMEs. As a result, 160 potential employees are selected to connect with 40 SMEs, all of which have the capacity and will to offer new and sustainable employment opportunities. The selection process is still ongoing, in which candidates are encouraged to apply, attend an interview, and perform a practical test.
Selected candidates currently receive a combination of soft and technical skills training. Across Amman, Ajloun, and Irbid, 60 women and youth are trained  to enhance their soft skills as well as practical skills in areas like the fundamentals of manufacturing and the garment industry in Jordan. At a later stage, selected SMEs will also be receiving business-development services and support in order to increase and improve their work capacity, and ultimately, offer 40 new  employment opportunities to skilled refugees and members of the host communities.