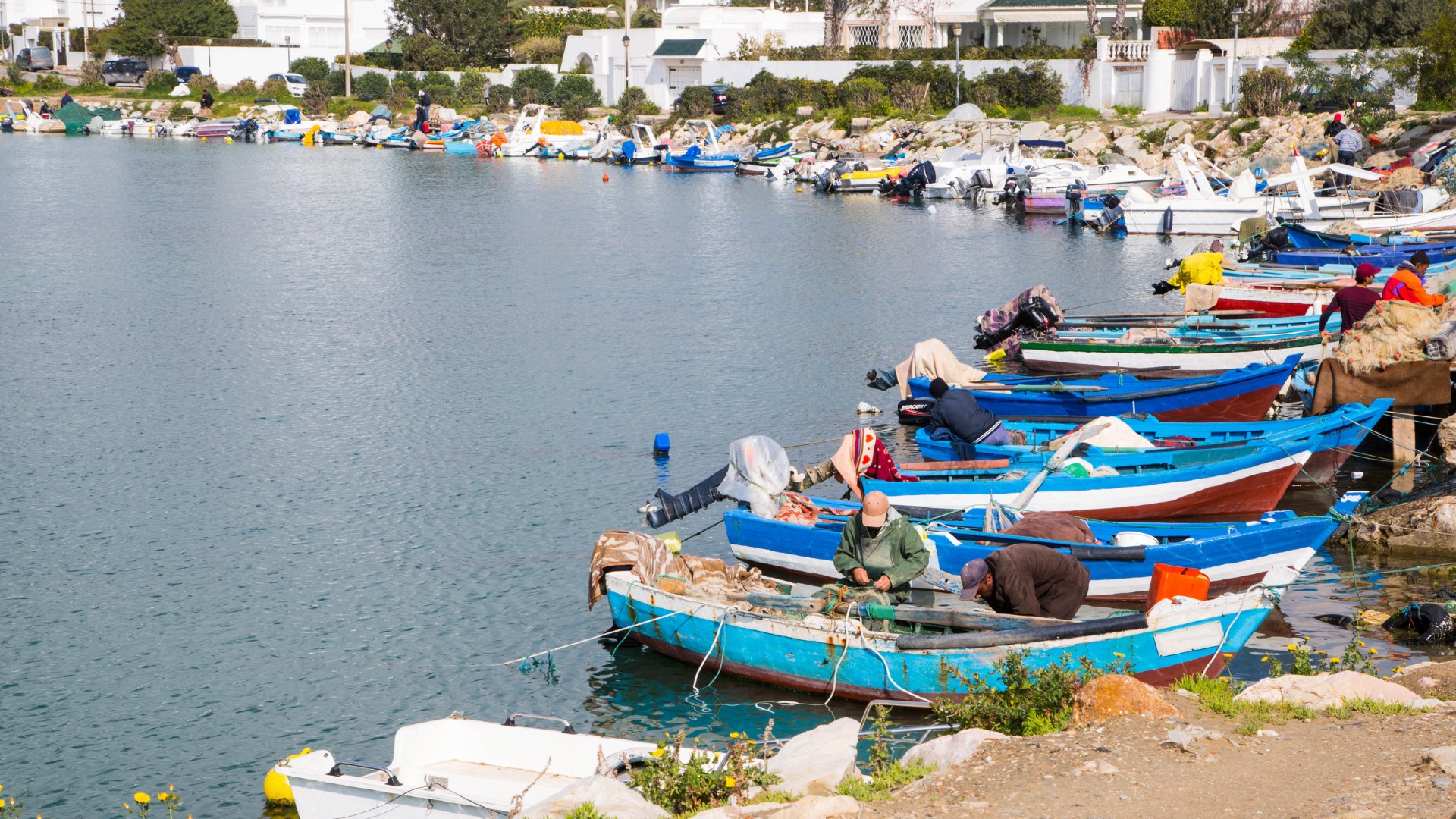 The WWF puts the value of ocean assets at more than US$24 trillion; this is the lifeblood of the 'blue economy', a brilliantly simple term that doesn't always reflect the complexities behind it.
For some, the blue economy refers to any economic activity in the maritime sector – which could be construed as the unbridled pillaging of our oceans.
For Leaders International and other development actors, however, the blue economy is focused on the use of the sea and its resources for sustainable economic development; delivering initiatives that will benefit developing nations with a coastline across the Middle East and Africa.
The European Commission says that the blue economy is indispensable when it comes to meeting the EU's environmental and climate objectives, noting that it:
Contributes to climate change mitigation by developing offshore renewable energy, decarbonising maritime transport and greening ports.
Makes the economy more circular by renewing the standards for fishing gear design, ship recycling and the decommissioning of offshore platforms.
Helps to preserve biodiversity and landscapes while benefitting tourism and the coastal economy.
With the Red Sea, the Mediterranean and the Atlantic and Indian Oceans lapping at the shores of numerous Middle Eastern and African countries, the opportunities it presents outside of Europe are significant.
A golden opportunity for coastal Middle Eastern and African nations
In some ways, many countries in the Middle East and Africa have been dealt an unfair hand when it comes to maximising their interiors. Deserts and challenging landscapes abound, and while these do, of course, present opportunities such as adventure tourism and mineral extraction, looking outward to the sea provides a rich source of possibilities.
Many of these two regions' countries are already exploring the blue economy's potential. In Tunisia, the United Nations Industrial Development Organisation (UNIDO) has been supporting resource-efficient and circular production practices in the country's aquaculture value chain.
The Tanzanian archipelago of Zanzibar is working with the UN's Development Programme to establish a policy and strategic plan to guide the implementation of the blue economy.
And Egypt is currently formulating its National Strategy for the blue economy. The country's Minister of Irrigation and Water Resources, Hany Sewilam, recently said that achieving blue economy standards will reflect positively on future generations by helping achieve food security, eliminating poverty, raising the standard of living, increasing income and providing job opportunities.
Environmental conservation and economic prosperity
By shifting from traditional methods of extracting valuable resources from the sea to more sustainable ones, Middle Eastern and African countries can achieve long-term environmental conservation and economic prosperity.
Strategies may include finding new ways to combat water pollution, overfishing and habitat destruction – though there are multiple other fields and sectors that can be mined for economic opportunities.
New jobs can be created through the development of marine tourism, renewable energy solutions, ocean technology and research, sustainable aquaculture, maritime transport, marine biotechnology and other activities.
As Alexandre Arrobbio, World Bank Country Manager for Tunisia, recently pointed out: "The blue economy offers an opportunity for sustainable development and wealth creation through sustainable use of marine and coastal resources for economic growth, improved livelihoods and jobs, and healthy marine and coastal ecosystems."
Up to 90% of all businesses in the regions where Leaders International has a focus are MSMEs, and we have a long track record of supporting their growth and development.
In Jordan, for example, we currently deliver a project aimed at developing innovative and diversified tourism products in the country. While Jordan's coastline may not be large, we are determined to help local MSMEs create new offerings for tourists wherever they may be , including the coastal city of Aqaba.
We believe that promoting sustainable ways for businesses in undeveloped countries to thrive in coastal areas will lead to increased economic diversification, foster innovation, and promote inclusivity.
We will also work with governments, private sector partners and other organisations to provide financial support, technical assistance, and capacity-building programs to empower MSMEs and encourage their participation in the blue economy.
Our green credentials have been established across numerous initiatives in Tunisia, Jordan, Palestine and other MENA countries. We look forward to adding blue to our palette in the coming months and years.
Partner with us to find innovative new ways to explore blue economy initiatives in the MENA region. Check our projects in the Middle East and Africa and please get in touch to find out more.