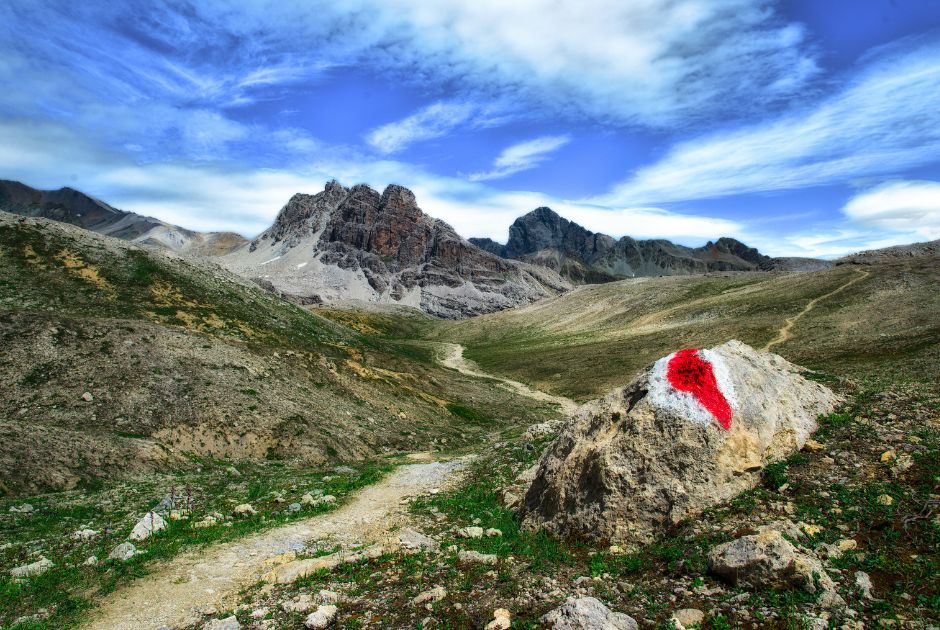 When the COVID-19 pandemic hit, one of the worst-hit industries was tourism. Flights, package tours and the types of holidays that involved lots of people staying in close proximity to each other all but disappeared overnight.
In many ways, it was the wake-up call that the tourism sector needed.
As with many destinations around the world, much of the MENA region has become overly reliant on traditional tourism offerings. An alternative, much more sustainable way of welcoming visitors, however, is on our doorstep.
Today, Leaders International uses the umbrella term 'trekking trails' to describe the type of off-the-beaten-track tourism that provides the antidote to what so many countries have become dependent upon.
The trekking trails approach ticks the sustainability box for two reasons:
The type of people who are likely to participate in the activities offered along trekking trails – everything from climbing to stargazing and rural dining experiences – are more likely to be free-spirited, year-round visitors less inclined than others to be put off by logistical challenges or unexpected global developments.
The type of activity offered on the trekking trail is often eco in nature – with participants enjoying and supporting the natural landscape in which they travel. Studies show that travellers who enjoy hiking are generally more environmentally-conscious than others – meaning their behaviour will be friendly towards the ecosystem in which they are travelling. One US government study in Washington State estimated the environmental benefits of their trails to be worth $5.9bn.
Adopting a trekking trails mentality, therefore, not only helps to strengthen a country's resilience in terms of what it can offer to tourists, it also supports the environmental treasures that visitors come for.
A more equitable redistribution
Given that 90% of businesses across the MENA region are small businesses, rural tourism initiatives that allow these micro-enterprises to participate more fully help redistribute the country's wealth more equitably. Trekking trails are an innovative way to support marginalised and under-developed communities, whose ability to offer the 'true taste' of particular regions often can't be matched by larger, city-based organisations.
In Jordan, for example, Leaders International has enjoyed considerable success with two separate initiatives, one focused on the South Jordan Trail (675 kms of jaw-dropping natural beauty spanning Umm Qais in the north down to the Red Sea), the other designed to promote authentic curated experiences across the whole
country.
In Tunisia, meanwhile, we are supporting the Trans-Tunisia Trail, which is currently developing hiking routes that will contribute to the diversification of the country's tourism offerings and create new jobs in the inner regions.
According to Tunisia's Minister for Tourism, Mohamed Moez Belhassine, the country is already well regarded for its beaches, cultural and historical tourism – and also for wellness activities. To attract new types of travellers and be a more competitive destination, a new tourism strategy has been developed.
The aim today, he says, is to develop new kinds of tourism products, covering a wide range of activities from sport and adventure to ecology and environment.
"This diversification makes it possible to offer visitors a unique and more complete and original tourist experience," he says. "It also contributes to the economic and social development of the country through the creation of, and support to SMEs and micro-enterprises which generate many direct and indirect positions."
Overcoming challenges brings benefits and opportunities
To facilitate this transition from what Tunisia is currently known for to what it could become, Belhassine stressed on the need to work with public-private partnerships, maintain a focus on sustainability, and develop skills across the tourism sector. "We also need the season to spread over the whole year, not just summer," he noted.
The benefits of bringing sustainable, trekking trails-style tourism to countries such as Tunisia quickly add up. They include:
Supporting new revenue opportunities for SMEs that are close to the trail.
Attracting new tourists who may not have visited the country at all – thus boosting economic activity and job opportunities.
Increased resilience in times of unexpected crises.
Promoting a greener, more sustainable form of tourism that distributes visitor spend more evenly across the country.
Preservation of the environment, with a proportion of tourism revenue (plus external funding possibilities) supporting and maintaining the natural beauty of the trail.
Elevation of the country's status as a dynamic, innovative provider of tourism services.
A commitment to the trekking trails concept
After an in-depth analysis of the various routes to newer, more diverse tourism offerings in MENA countries, Leaders International is firmly committed to the trekking trails concept, as it can be widely and easily adopted – just as it is currently being applied in Tunisia.
We are already seeing positive results in the regions where these trails are being developed and anticipate opportunities to replicate a similar approach in Saudi Arabia, Ethiopia and other countries in the region where possibilities for a new kind of tourism are readily apparent.