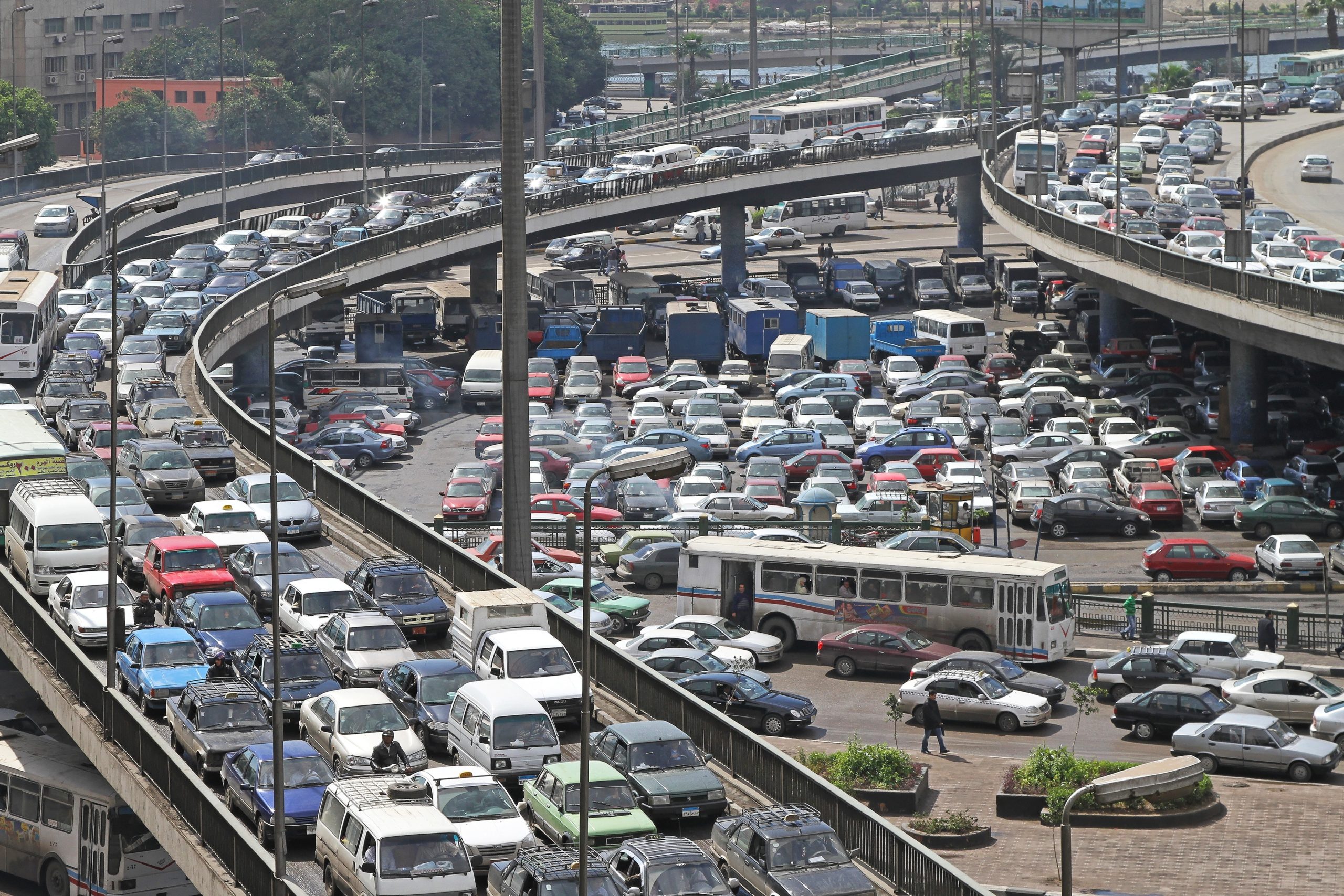 Once dubbed as "the technology that can end traffic jams", it is no secret that the power of artificial intelligence (AI) to promote efficient transportation has been heavily praised in recent years; especially as urbanization rates continue to rise. With the number of vehicles on roads rapidly multiplying each year, it becomes highly important to configure smart solutions to address the issue of traffic congestion, as well as evaluate their incorporation in developing countries that lack the infrastructure to accommodate the growing influx of both cars and people. 
Several studies show that vehicles that are stuck in traffic jams burn up to 80 percent more fuel than those in free traffic, which consequently leads to higher air pollution. Within the MENA region precisely, road vehicles are the second main contributor to pollutant emissions; a worrying figure that is largely attributed to high traffic congestion rates as a by-effect of low public-transport utilisation in the region.  The good news however, is that smart traffic-management offers a variety of solutions, all of which lead to increased efficiency in transportation systems, enhanced mobility, improved safety, and reduced fuel consumption.
In terms of complexity, solutions can range from advanced traffic management systems (ATMS) to simple, strategic solutions. For example, the city of Rotterdam uses thermal sensors to differentiate motorists from bicyclists in order to reduce the wait time for bicyclists on traffic lights. Meanwhile, simpler solutions involve the use of sensors to indicate empty parking spaces in car parks, which is currently deployed in several cities in the region including Amman, Jordan.
Throughout developing countries, the main obstacles to successful implementation of smart traffic management solutions include the high cost of ATMS, poor infrastructure, unorganized public transportation systems, and lack of government coordination. Accordingly, the most viable solutions for traffic management within developing countries include those that encourage public transportation use. AI can be incorporated to produce real-time data on bus arrival and departure times to notify waiting passengers of any delays, especially if supported by an e-payment system to optimise efficiency. Jordan, for instance, has unveiled its "Amman Bus" project in 2019 with the aim of upgrading the public transportation system in its capital. The Bus operates on 27 detailed routes that encompass the Greater Amman Area, and publishes real-time schedule data on its smartphone application. It allows passengers to locate the nearest bus stop and fastest route, then calculate and pay the total fare online prior to departure. 
The Amman model can be replicated in other large cities in the region and proves that AI can be affordable, accessible to all, and as efficient as other more advanced traffic management systems around the world.