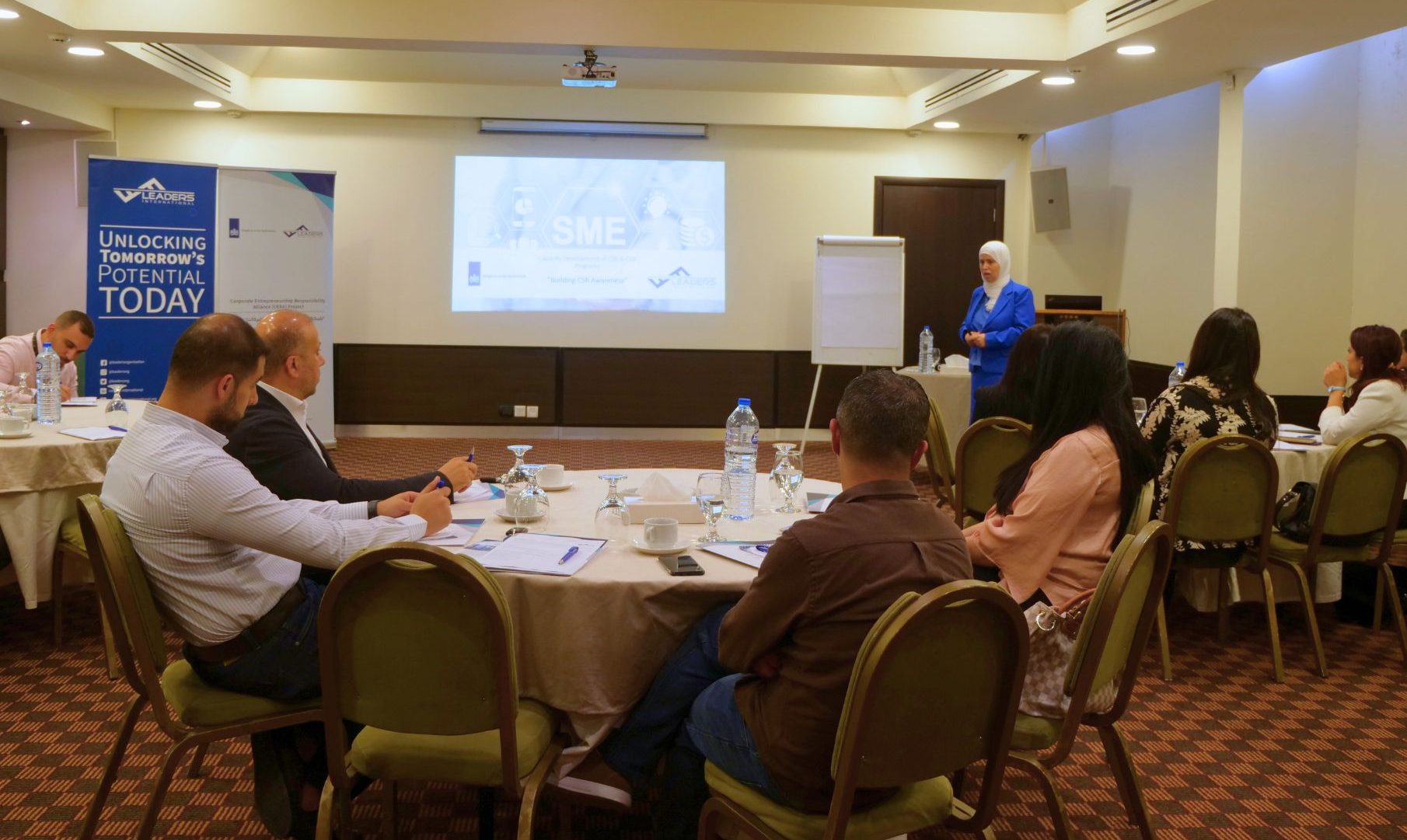 Leaders International is making significant headway in its mission to help Jordanian businesses boost their understanding and application of Corporate Social Responsibility (CSR).
Business leaders from all over the country gathered in Amman last week for an in-depth CSR capacity-building programme, part of Leaders International's Corporate Entrepreneurship Responsibility Alliance (CERA) project.
It marked the second time that the four-year project, funded by the Embassy of the Kingdom of the Netherlands, was able to bring together 13 esteemed alliance members to foster collaboration and knowledge sharing. The first was their participation in AIM Congress in Abu Dhabi last May, where businesses had the chance to exhibit their products and connect with investors from the region.
It is anticipated that the results of these gatherings will drive both social impact and business success throughout Jordan.
In an era where businesses are expected to go beyond profit-making and actively contribute to social and environmental well-being, Corporate Social Responsibility has emerged as a powerful force for positive change.
The Amman event was designed to equip CERA alliance members with valuable insights and best practices on CSR and sustainability strategies.
By sharing tactical knowledge on integrating CSR into business models, participants will be able to promote growth, innovation, and social impact within local firms, as well as increase supply chain efficiency in Jordan.
An event designed for maximum impact
Many months in the planning, the event was designed for maximum impact, with attendees provided with actionable insights and real-world examples from different sectors.
Alliance members were introduced to international standards, guidelines and best practices in CSR, and gained insights into how CSR can strengthen product value and enhance competitiveness – both locally and internationally.
Encouraged to appreciate how CSR is not just a moral duty but a strategic approach with long-term benefits, alliance members witnessed a variety of CSR methods and applications that were put under the spotlight, including cause-related marketing and social responsibility.
It is hoped that alliance members will now apply what they learned within their own organisations and networks. By aligning CSR strategies with business models, they can unlock powerful new ways to improve financial performance, brand reputation, customer loyalty, and employee engagement.
Hamzeh Al-Shamaileh, country manager at Leaders International, said: "Through their active participation in CSR, our alliance members have exemplified the true essence of responsible business practices, and by embracing CSR into their business, they will drive positive social impact."
He added: "Together, we are shaping a better future for Jordanian micro, small and medium enterprises (MSMEs) and fostering sustainable growth."
CERA's mission is twofold. First, it sets out to encourage large business enterprises to integrate CSR practices into their strategies to support the local economy, and specifically entrepreneurs. In tandem with this, it focuses on developing the capacity of local MSMEs to meet the quality and consistency requirements of larger enterprises, thereby enabling sustainable economic development in underserved governorates.
Additionally, the project aims to enhance market linkages for local MSMEs to help them to access local and international supply chains with competitive and innovative products.
Read more about the concept of corporate entrepreneurship responsibility here.
For an economic outlook on Jordanian MSMEs, follow this link.