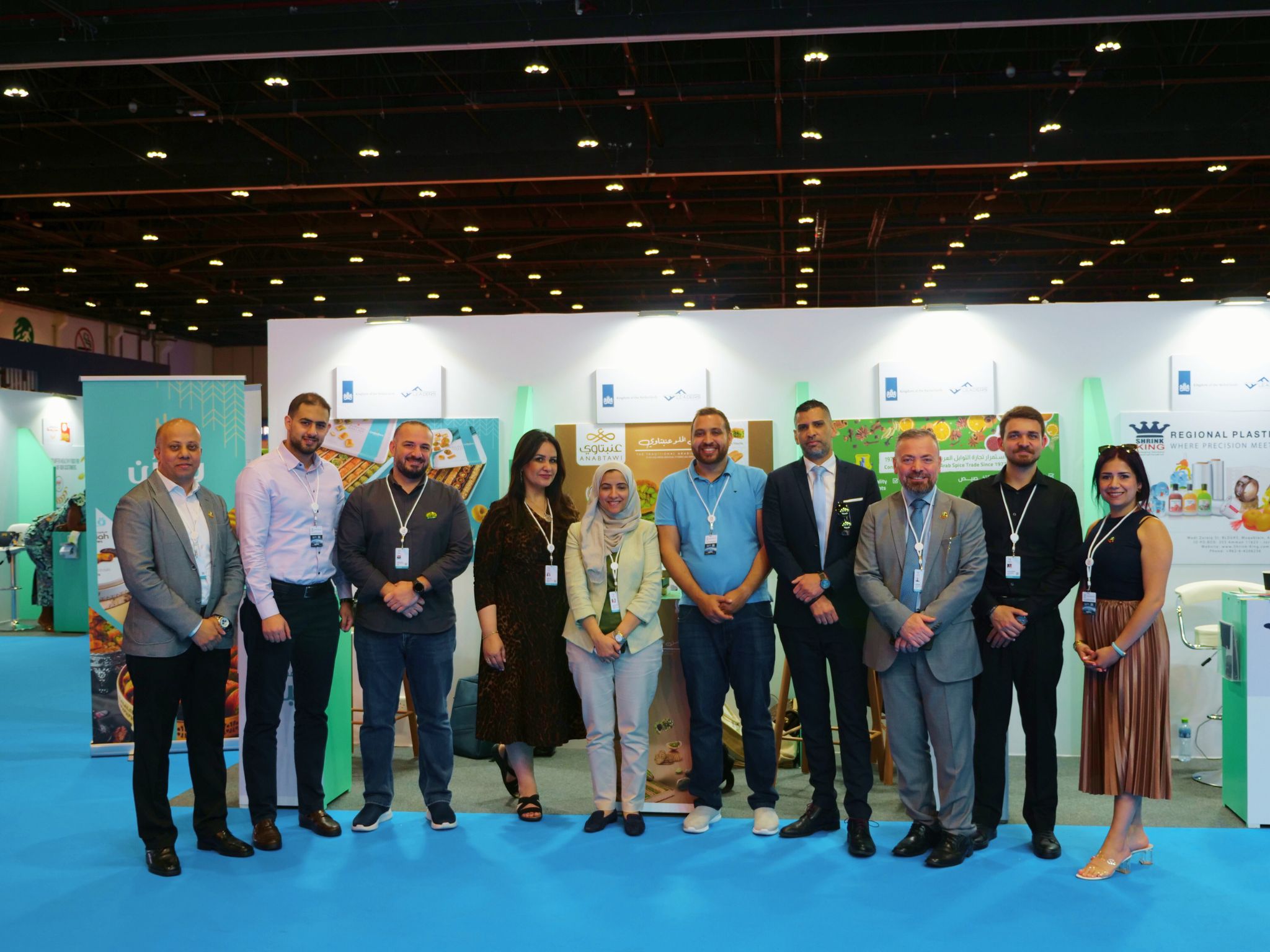 On the 8th of May, 8 Jordanian SMEs joined by Leaders International (LI), journeyed to the Annual Investment Meeting (AIM) Congress in Abu Dhabi. From food to plastic and pharmaceutical industries, each SME played their part as exhibitors, showcasing their products and services.
The AIM congress, which meets every year in the United Arab Emirates, invites small and medium enterprises (SMEs) from around the world to take part in a three-day interactive conference and exhibition, where they can meet and learn from like-minded professionals and engage in discussions on the latest trends in technology, innovation and investment.
This year, the event proved instrumental for LI's SMEs, supported under the corporate entrepreneurship responsibility alliance (CERA) project, who all came to explore new growth opportunities and the latest in emerging technologies. The alliance, which will ultimately consist of 30 Jordanian SMEs, will support LI's efforts in firstly, boosting the competitiveness of smaller, local enterprises in underserved areas, and secondly, buying local inputs to help smaller enterprises increase their participation in local and international supply chains.
Encounters with corporates and investors further sparked optimism for fruitful future collaborations moving forward. Omar Khudari from Blue Mill, one of the largest spice factories in Jordan, expressed his enthusiasm about attending the conference and the invaluable perspectives gained from the experience. "Attending AIM this year helped us understand what a wide array of growth opportunities are out there, and the importance of implementing new technologies". BlueMill's feedback echoes the collective sentiment among LI's SMEs, emphasising the significant role of technology in navigating today's rapidly evolving business landscape.
Ahmad M. Soudi, from Al Bayrouty Co. another manufacturer that delivers a variety of food products, highlighted his participation in the event stating, "We had promising discussions with a few potential partners who were interested in developing a new product, while others highlighted their interest in working with our existing product range". He added "This event introduced us to new opportunities that helped us gain a clearer vision of how the world around us is moving towards new investments, industries and technologies".
The AIM Congress offered an avenue for LI supported SMEs to learn from industry leaders, share success stories, and gain profound insights into the latest trends and strategies shaping the business landscape. As a panel speaker, Shadi Atshan, LI's Director General captivated the audience with his perspective on digital transformation in the scope of smart cities. His discussion underscored the tangible benefits of technology adoption and showcased the immense potential of SMEs in driving economic growth.
Leaders International has long been recognised as a prominent force in fostering entrepreneurship and innovation within the SME sector in the Middle East and North Africa. By actively participating in events like AIM Congress, the SMEs we support can reaffirm their commitment to remaining at the forefront of technological advancements to enhance their competitiveness and opportunities for investment.
"Joining this event was an eye opener to the amount of investment opportunities in the region, we had meetings with some interested investors and we are looking forward to following up with them in the near future", Moath Fauri, Astrolabe, a coffee producer. Rasha Al Eid, founder and manager of Juman pharmaceutical and cosmetics, added "We got the chance to meet significant investors who showed interest in our services. We are now continuing what we already started during the conference".
The success of our SMEs' participation at the AIM Congress not only highlights the organisation's dedication to building thriving ecosystems, but also underscores the supportive nature in which they provide to help SMEs and other local players get closer to achieve their business goals.
The CERA project is funded by the Embassy of the Kingdom of the Netherlands and implemented by Leaders International. Learn more about CERA project here.